Thursday
Shambhala News Service
Five Miles Away from SMC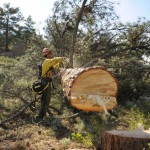 Five videos share prayers and preparations at Shambhala Mountain Center as High Park Fire comes within five miles

An international Shambhala team visited Shambhala Mountain Center on Tuesday June 19th to visit the small core of staffers still on the land and lead prayers and practices for the countless beings – people, creatures and the environment – affected by the huge High Park Fire.
Six short videos of the visit, showing the situation on the land, the preparations being made by the staff, and practices inside the Stupa, are now posted on Shambhala Mountain Center's YouTube page.


They include an interview with Center Director Jon Barbieri about the efforts being made to protect the sacred sites and objects, as well as the outpouring of support from around the world.
To watch them all, please click here.
Post Tags:
fire
,
High Park Fire
,
Shambhala Mountain Center
,
Video