Tuesday
Shambhala News Service
Great Stupa Preservation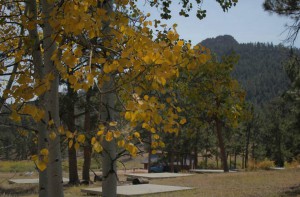 UPDATE: Great Stupa Preservation Fund Grows as Work Week Approaches
The fire this summer, which came so close to SMC, was a wake-up call for the need to protect Shambhala Mountain Center as a whole, and its lineage treasures, many of them contained in the Great Stupa of Dharmakaya.

Coming up in less than a week, September 28th to October 4th, Shambhala Mountain Center will host a workweek at the Great Stupa to address fire mitigation to protect the Stupa. There will also be much-needed repairs/maintenance work on the Stupa and Visitors' Center. More than 15 volunteers will participate, led by Bob and Lindy King, (who along with Joshua Mulder spearheaded the building of the Stupa and have invested many years in this work); John Perkins, former director of the Shambhala Archives and a preservation expert; and members of the SMC staff, including Joshua Mulder.
More than $6,000 has been raised, through the joint efforts of Shambhala Mountain Center, the Chogyam Trungpa Legacy Project and the organizers of the event. Shambhala Mountain Center, during a time of incredible financial stress, has committed $4,000 to the project. We need another $4,000 to meet our goal.
A few of the important tasks that need to be undertaken for fire mitigation:
1. Inspect, seal, repair fire fighting water storage tanks.
2. Provide 2 new culverts to allow a second means of egress for fire trucks.
3. Grade, by machine and handwork, eroded roadway behind the Visitors' Center.
4. Dig out and improve existing perimeter drainage channels.
5. Provide metal heat shields at any or all windows.
6. Investigate a system to spray barricade foam gel as a pre-fire protection.
7. Begin an emergency response plan for the stupa environment.
People are prepared to do this important work if we can provide the funds.
Shambhala Mountain Center Executive Director Michael Gayner writes:
"One delight of being the director of Shambhala Mountain Center is seeing the many ways in which individuals and groups give selflessly. The up-coming workweek at the Great Stupa of Dharmakaya is a prime example of such kindness. The Legacy Project, Bob and Lindy King, John Perkins and the team of volunteers who will be staying with us will be working to ensure that our Stupa, this lightning rod of blessings, is protected and preserved. I would like to take this opportunity to thank all of the participants and generous donors for their support, and to invite you all to come for a visit very soon."
~~
Please consider a donation. Contributions can be made via Pay Pal at chogyamtrungpa.com. In the United States, you can also send checks made out to the C.T. Legacy Project c/o Ashoka Credit Union, 3405 Penrose Pl, #102, Boulder, CO 80301. If you wish to donate in another manner, please contact Carolyn Gimian at [email protected]
Post Tags:
High Park Fire
,
Shambhala Mountain Center
,
The Great Stupa of Dharmakaya