Saturday
Scene and Heard
"Imagining Peace" opens in Chicago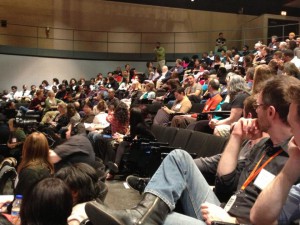 videos and article by President Richard Reoch
Reporting live from Imagining Peace Chicago
"This gathering itself is an indication that we have not given up on peace," said Sakyong Mipham Rinpoche, at the opening session of "Imagining Peace," a public event that brings together community organizations, youth leaders, social activists and others addressing the issue of violence in society.
Some 450 people from many Chicago districts as well as those who had come to the city from a dozen other cities, were present for the gathering held at Malcolm X Community College.


"We are hearing directly from youth voices and asking them for their insights and visions for peace. Our overarching purpose is to explore ways to cultivate peace for individuals, streets, neighborhoods, schools, communities, the city, and region," said Acharya Adam Lobel who is the moderator for the event. "We are partnering with Mayor Rahm Emanuel and over 40 of the most amazing social action organizations, community leaders, artists, and change makers in the city. We have worked hard to create a container for these experts to share their work with the broader community, including some of the youths most directly impacted by the violence."
At the beginning of this year, one of the city's newspapers, The Chicago Reporter, pointed out that Chicago has become America's homicide leader. "In 2012, not only did Chicago lead the nation in homicides, it witnessed nearly 100 more murders than New York City, even though the Big Apple has three times as many residents. And Chicago witnessed 215 more murders than Los Angeles – home to more than a million more people," the paper said. "But Chicago's homicide epidemic is a youth homicide epidemic – young people killing and young people dying. From 2008 through 2012, nearly half of Chicago's 2,389 homicide victims were killed before their 25th birthdays."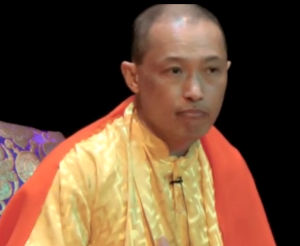 "Imagining Peace" is one of four public gatherings being hosted by Sakyong Mipham Rinpoche this year. Next will be in the California Bay Area May 10 -12, 2013. It is called "Creating Enlightened Society: Personal Path, Social Transformation". Hosted by the Sakyong with Acharya Adam Lobel, it will include community leaders Bishop Marc Andrus, Rev Angel Kyodo Williams, Google's Chad Meng, Acharya Susan Skjei, and others. Participants will creatively engage in the interface between personal path and the ways to bring out basic goodness in our societies. Please visit www.creatingsociety.com for information and registration.
The London event, from September 12 to 15, is being planned as an extraordinary celebration to mark 50 years since Chogyam Trungpa's arrival in the West in 1963. It will include teachings from Sakyong Mipham Rinpoche and leading teachers from Shambhala and beyond. The event, also led by the Sakyong, will take place at the University of London, in the center of the city, and will include: "Creating Enlightened Society: an evening with Sakyong Mipham Rinpoche" on Thursday September 12, and "Remembering Chogyam Trungpa: a day of celebration" on Friday September 13. The event will be called "Awake in the World: a festival of meditation, arts and social vision". Please visit www.awakeintheworld2013.org for information and registration.
The New York event date, likely in November, will be announced shortly.
Post Tags:
Acharya Adam Lobel
,
Chicago
,
Imagining Peace
,
Sakyong Mipham
,
videos
,
violence