Saturday
Mandala Projects
Why We Need to Imagine Peace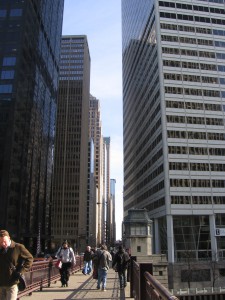 Creating Enlightened Society in Chicago
with a Youth Congress on Peace
by Gretchen Neve
What is Happening
On April 26, 2013, Sakyong Mipham Rinpoche's Enlightened Society Tour will launch in Chicago. On Friday night he will give a talk about creating enlightened society. On Saturday the Sakyong will host our first Youth Congress on Peace. The purpose of the event is to approach issues of youth violence in Chicago from the perspective of peace. Sunday will be a day of Peace Practices.
Seeds of Imagining Peace
When we first learned that Sakyong Mipham Rinpoche would launch the Enlightened Society Tour in Chicago we celebrated and then we rolled up our sleeves and got right to work. First, we gathered a small group of organizers to contemplate how enlightened society manifests in diverse urban environment like Chicago. Addressing youth violence stood out early on as a main focus. Investigating the relationship between enlightened society and the gritty realities of youth violence is essential. We began to wonder if we could support the ongoing efforts of others, and work directly with the youth involved.
Through our inquiry and active consultation with Kalapa Acharya Adam Lobel, the Imagining Peace event has taken shape. While the Shambhala community has not engaged directly in the social issue of youth violence, the heart of our path is to cultivate basic goodness, the root of peace. Our dedication of merit includes that aspiration "May the dark ignorance of sentient beings be dispelled," and concludes with, "May all beings enjoy profound brilliant glory." Human birth is precious — ours and everyone's. Today's children are tomorrow's leaders. Issues that affect them will eventually affect all of us directly or indirectly — we share an interdependent world.
Engaging
We quickly discovered that this work takes us out of our comfort zone. Our hearts ache when a young person's tragic death hits the newswires. We question the fundamental sanity of a world where young people are shot playing outside or on their walk to school. Yes, death comes without notice, but like this? Then, after glancing at the latest headline we move to another article. We turn down the radio. It's too much. We numb out. Just getting through an ordinary day is exhausting. And yet… we live in a world where violence is perpetuated against people. All across the globe. In our country. In our neighborhoods. Against young people. Infants and toddlers are wounded and killed by bullets that ricochet through a living room window or a kitchen door. The pain of samsara is here.
Efforts are, however, underway to create peace. Amazing people — including youth — are doing courageous work. "In many ways, the problem of youth violence is more complex than even the most rare health conditions we treat at Lurie Children's" says Karen Sheehan, MD, Medical Director of Lurie Children's violence prevention consortium. "At the same time, it is important for every individual and organization to know that they can play a role in preventing violence."
How will we engage? Or will we defer to the almost imperceptible voice that whispers, "Whew! I'm glad it isn't my problem!"
Youth Violence
Local and national figures about youth violence are startling.
In Chicago nearly 700 children were hit by gunfire last year. Sixty-six died from their wounds. As of October 2012, more than 400 youths had been killed in Chicago since 2008. Yes, Chicago is a hot spot, but youth violence is also a national issue. According to the Centers for Disease Control and Prevention (CDC) an average of 14 people ages 10 to 24 are murdered every day in the United States. Each year, almost 740,000 children and youth are treated in hospital emergency departments – more than 84 youths every hour – as a result of violence.
Single incidents don't always make the headlines but they devastate families, friends, schools, and communities. Tio Hardiman's program, Ceasefire Illinois, has made a significant dent in reducing gang violence in recent years. He recently told NewsOne, "When the Colorado massacre took place, it rocked the nation for one day, but homicides in Chicago rock families every day. There seems to be no end to the madness. We can't just sit back and hope that it gets better. We have to act until it gets better."
But how will we act?
Basic Goodness
While our experience of basic goodness may be unsteady, it eventually bursts forth like lightning across the night sky. Confidence in basic goodness is the basis for peace of mind which in turn provides a basis for peaceful action.
The Interruptors is a documentary that follows former gang members released from prison who work for Ceasefire. Confidence in basic goodness is palpable as they step into high risk situations determined to help resolve disputes and mend hurt feelings without violence.
Ralph, an "Interruptor" from my neighborhood recently referred to his clients as "basically good kids who need guidance and options." Incidents described on the news as "gang related" often aren't. Violence erupts over an overdue $5 loan, a look while passing on the street, or jealousy over a sweetheart. Once things cool down, interrupters engage clients in positive activities like working out or simply talking about what is on their minds. Knowing that someone cares makes a difference.

Youth Congress on Peace
Saturday's Youth Congress on Peace will be hosted by the Sakyong and led by Acharyas Adam Lobel and Fleet Maull, with contributions from youth leaders. The day will include a blend of listening and learning from each other. Activities will include panel discussions, sharing and dialogue along with meditation practice and performances.
Participants will explore their vision of peace for their life, their streets, neighborhood, schools, community, city, region, and society in general in a progressive journey moving from global issues, to community impact, to their personal relationship with peace in their daily lives.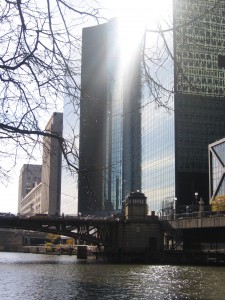 A rich, lively and diverse gathering will be created by the participation of youth, Shambhala members, and people from such organizations as Cure Violence, Ceasefire, Enlace Chicago, La Casa Norte, Leaders Investing for Equality, The Goodman Theater and others who are interested in Buddhism and making the world a better place.

Co-Create with Us
Join us in this exciting experiential journey of creating peace in the world with its challenges, heart break, brilliance, basic goodness. While we are excited and nervous about this event, we are grateful for the opportunity to join with others and with our teacher in a group exploration of societal peace.

For more information, to register, or to provide support for someone else to attend, visit us online at: imaginingpeace.com.
Post Tags:
Chicago
,
Imagining Peace
,
Kalapa Acharya Adam Lobel
,
peace
,
Sakyong Mipham
,
youth violence