Saturday
Featured Stories
Farewell, Water Snake
Shambhala Times Updates from the Inside Out
Editor's Column

by Sarah Lipton
Shambhala Times Editor-in-Chief
It's been a watery, wild year. A big, powerful, busy year. You'll see more about that in the Shambhala Day Year in Review video on Monday on the Shambhala Times. But you won't see information about the Shambhala Times behind-the-scenes there….
So join me as I re-cap the year of the Water Snake on the Shambhala Times. It is going to require many, many Thank Yous.
Working backwards, I'd like to thank
Charlie Comstock
for spearheading important work on building support and infrastructure on the Shambhala Times to ensure we can keep running into the future. For those that don't know, Charlie has been our Advertising Manager for the last year.
Contact him
if you are interested in further supporting The Shambhala Times! Thanks also go to
Katelyn Meyer
, the first ever Shambhala Times Naropa Intern! Having just concluded a four month internship, Katelyn helped with editing articles, coordinating projects and grant research. She has just received her MFA in Creative Writing from Naropa University and is excited to use the skills she honed in her internship as she goes forward on her career. As Katelyn says, "It has been a pleasure interning at the Shambhala Times. During my internship, I strengthened my editing skills, developed time management tools, learned about the various components in running an online magazine, and researched grant options. These tools are not only valuable for myself, they are useful tools for future employment." Thanks for your cheerful help, Katelyn, and
bon voyage
! Thanks are then extended to two devoted volunteers who are available at the drop of a hat to edit an article, track down a story, write an interview, transcribe a recording, and give the sometimes lonely editor-in-chief a much-needed hug. Those two are
Ani Dawa Chotso
of St. Johnsbury, Vermont and
Ms. Jayne Sutton
of Washington, DC. Ani Dawa Chotso has also recently taken on the extra job of Column Editor for the
Good Practice Column
. Jayne can also be found running the Washington DC Shambhala Center. Look for articles written and edited by both of these wonderful ladies in the year to come. Thank you, both!
Thanks also to Carey Idle, of Eudlo, Australia for offering to volunteer his time to editing articles!
This last year on the Shambhala Times has seen the beautiful development of new Columns, bringing you good, reliable monthly content about certain areas of our Shambhala mandala. One of the most exciting developments in this department has been the creation, founding and development of the
Poetry Space
editorial board. Arising out of a conversation at an Enlightened Society Assembly last year, this group has formed and already published three articles replete with poems submitted by you, our Shambhala Times readers. As Jeff Fink says, "Since Alan Ginsberg and Chogyam Trungpa famously hailed the same New York taxi, poetry has held a special place in the Shambhala community." Look for more from them soon! Thanks to
Jeff Fink
for coordinating the board!
Kitchen Wisdom
expanded recently to include another Column Editor.
Judy Sachs-Sullivan
joined
Lisa Harris
to help bring in more articles about the wisdom that many of us experience in our daily lives, meals, and our own kitchens. Judy shares, "I have had a passion for cooking since I was a child, and started to learn early from my mother who was a very good cook. She and I used to watch Julia Child cook on television back in the 1960′s and 1970′s, when Chinese food was about as exotic as it got!" Want to share your story? Contact these Column Editors! Ongoing thanks to
Andrea Sherman
and
David Whitehorn
for hosting the
Aging in Enlightened Society Column
, providing ongoing, quality articles about all aspects of aging for readers of all ages. This is the oldest, longest running regular column on the Shambhala Times. As Ann Cason says, "An old man once asked me, 'How can I get my mind and body synchronized when my body is falling apart?', and now I ask this of myself. Imbalances are common with aging. The challenge is to open to those disconcerting experiences with inquisitiveness." Thanks to the Working Group on Aging for supporting this Column and this important inquiry.
Candlin Dobbs
, of Shambhala Database fame has recently stepped into a new role as Column Editor of the new, expanding column: Shambhala on the Move. This is a welcome new column chronicling the many centers around the Shambhala world that are expanding, renovating or moving to new locations. This is important because the stories about one center might inspire another center in their process. Check out the Column,
Shambhala on the Move
to see what Chicago and San Antonio have been up to, and stay tuned for stories about other centers rolling out soon. Thanks to Candlin for all her work on this! Chronicling the activities among youth and family, the lovely
Ms. Leslie Gossett
stepped up this past year to take on the Column Editing for the
Youth and Families Column
. Despite her incredibly full schedule, Leslie has managed to wrangle together some beautiful articles, and has plans for many more to come. Upon describing the scene at a local playground, writer Reese Sweeney-Taylor shared this beautiful scene: "Inside, everywhere the children speak in exalted tongues, incomprehensible to us humbled adults. They sing in tongues by the Play Pipes upon which the holy and atonal songs of children are banged out; they wail in tongues on the Wall That Must Be Climbed; and they cry in tongues as they soar on the Swings of Ecstatic Experience and hurry over the mystical Bridge to Happiness. A layman in a cathedral, a pilgrim in a foreign land, I bowed my head and smiled." If you have stories to share, please contact Leslie.
Further thanks are extended to all of the Shambhala Times Reporting teams in Boston, New York, Chicago, London and San Francisco for sharing the live reports of the Sakyong's public programs last year. The names are too many to mention here, but we couldn't have done it without you ALL! Stay tuned for more reporting teams live reporting the Sakyong's public events again this year.
A large thank you to everyone I've spoken to over the last year at all the various retreat and city centers I've visited who have shared: feedback, ideas, support (including an astrology reading – thank you Erik Blagsvedt!), articles, photos, ideas, ideas, and ideas. There have been countless skype and phone conversations talking about Communications in Shambhala, Social Media, redesigning the Times, and more. Thank you, one and all.
And finally, thank YOU, dear readers. All of this work, all of this effort, all these hours toiling away to bring you news and stories, well, it's all for you. We'd have nothing to do if you weren't there to read it. As our predecessor, "The Dot" used to say, "Nothing happens, and we report it."
It's going to be a big new Wood Horse Year. So stay tuned. Keep reading, keep sharing, keep questioning.
~~
The Shambhala Times is the Shambhala community's international news hub. We are all about communication, and we want to hear from you. Join the conversation, share your stories, ask your questions. We are in this together.
Make the Shambhala Times your homepage.
Donate to help those of us behind the scenes continue bringing you this wide array of news and features.
Get involved at your local Center by starting or writing for your Center's blog.

Email us your stories, photos, videos, and news announcements.
Join us in the social mediasphere on Facebook and Twitter.
Volunteer your time as an editor, writer, tweeter, videographer, or photographer. Click here to see how.
Share your voice. Share your perspective. We want to hear from you.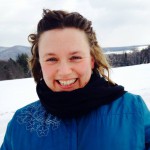 ~~
Sarah Lipton has been the Shambhala Times Editor-in-Chief for almost three years. She is preparing to travel to Nepal for just over a month later this spring and when she returns this summer will dive back in to writing books, gardening and starting a business while she and her beloved start to sink their roots down in Central Vermont. But don't worry, she'll keep running the Shambhala Times too. See previous editorials here.
Post Tags:
editorial
,
Shambhala Times
,
thank you