Tuesday
Community Articles
Dorje Kasung Considering Compulsory Service, Draft, Swords
by Ernst R. Dumfredder
Top members of the Dorje Kasung command group met recently at an undisclosed location to discuss some hot button issues for this year, the year of the Wood Horse. At the top of the agenda was a proposal that would require anyone receiving the Level V Shambhala training pin to enter into 2 years compulsory service in the protection pillar of the Shambhala mandala.
"This is a very exciting idea," Kasung Kyi Khyap Jesse Grimes commented when reached. "What better way for someone to truly enter Shambhala than in khaki?"
"I'm a big supporter," Lamen Kyi Khyap Mitchell Levy stated, "of anything that helps this sangha get its act together."
The proposal does have its detractors, however. Chief among them, perhaps, is Sergeant Major Anna Weinstein.
"The compulsory service act is all well and good," the Sergeant Major remarked, "but what about all those Shambhalians who will be effectively grandfathered in under this statute?"
As a result of this logic, Weinstein has become one of a minority in the command group advocating a draft, which would affect more senior Shambhalians.
"Look, we've got what, something like 300 acharyas, now? And about as many centers, worldwide? Let me give you a hypothetical. Let's say all these acharyas, and I'm not saying it's likely, but hear me out here, let's say all those senior teachers decide to give a vow ceremony on the same day. Hear me out, here. That means we've got 300 legitimate events, requiring about 1200 event shifts — and that's really minimal coverage — and how many active kasung do you think we've got right now?" Weinstein leans back, sips her coconut banana chia seed smoothie, and lets the question hang in the air, like the last syllable in the penultimate line of the Guard Song. Then she lowers the boom.
"Well, we don't really know, actually. That's why we need a draft. We may not know how many kasung there are, but we are pretty sure we probably need more."
Although the debate over the compulsory service and draft proposals found no resolution last week, one idea everyone could agree on was more swords.
"No brainer," Grimes said.
"Lungta lifter," Toby Sifton, Rupon acknowledged.
"Overdue," Weinstein stated.
There has been some concern over the safety of issuing swords willy nilly, however. Again, Kasung Kyi Khyap Grimes offered his views on the proposal.
"Look, we're not talking about handing out 3-foot long, Valyrian steel quality blades to any buck private who just got a beret for his birthday. We're talking about visualizing swords. I mean, you're going to have to have at least a year of service to get the sword visualization practice. Or a good one, anyhow," he explained. Then, after a moment's thought, he added, "And you should probably have your own beret, too."
Sifton elaborated.
"The prospect of adding sword visualization to the more or less standard uniform of the Dorje Kasung promises to add a new dimension to the Kasung experience. I mean, think of the possibilities involving drill, alone!"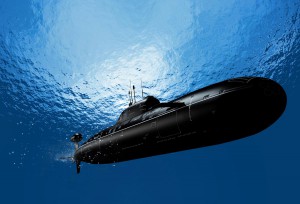 Sifton's enthusiasm was matched by the entire gathering, who at the time of this article's writing were discussing the possible inclusion of visualizing scimitars, sabers, and Indonesian long-handled hook knives in the legislation. Perhaps the only dissenting voice came from Dapon Will Ryken, reached by satellite phone while conducting a regional encampment in Kuala Lumpur.
"Swords?" Ryken asked over the crackly line. "They want to visualize swords? Fine, fine. But when are we gonna get a submarine unit?"
~~
Click here to see previous posts in the Shambhala Time Out series…gotcha!
Post Tags:
April Fools
,
Shambhala Timeout