Monday
Shambhala News Service
Boulder Seeks Executive Director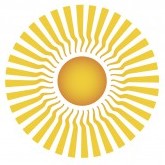 The Boulder Shambhala Center seeks an Executive Director loyal to the Shambhala Vision developed by the Vidhadhara, Chogyam Trungpa Rinpoche, as expressed in the view and activity of the Sakyong, Jamgon Mipham Rinpoche. We are looking for a leader with excellent communication, leadership and administrative skills, as well as demonstrated financial planning and oversight experience to direct and foster a thriving organization of teaching, practice and community life. This includes promoting the health and vitality of our local sangha community, as well as creating a culture of kindness, generosity and mentorship in which all with whom we have contact are encouraged to grow and flourish in their basic sanity and goodness.
Founded in the 1970s, the Boulder Center is a landmark in the Shambhala community. Housed in a historic downtown building, it has hosted numerous Buddhist teachers and manifests the power of decades of practice, transmissions, and blessings. Our current community of 560 active members and friends is comprised of both seasoned practitioners and newer students. We are situated within an easy drive to the Boulder Kalapa Court, Denver, Shambhala Mountain Center, and Dorje Khyung Dzong, offering great opportunities for the right candidate to grow Enlightened Society.
Boulder is active in Rocky Mountain Shambhala, a regional group comprised of leaders from Denver, Fort Collins, Shambhala Mountain Center (SMC), Marpa House, Longmont, and Dorje Khyung Dzong. This ongoing community is becoming increasingly important to the health and inspiration of each center.
To see the full job description and more information, please visit: boulder.shambhala.org/executive-director-search/
Post Tags:
Boulder
,
Executive Director
,
job posting