Saturday
Arts and Poetry
Early Summer Musings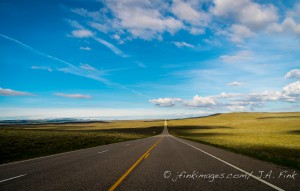 COLUMN: Poetry Space
curated by the Shambhala Times Poetry Space Editorial Board
led by Jeff Fink
Now that summer has made its appearance across the land (at least here in the Northern hemisphere,) we're delighted to offer this edition of Poetry Space. Summer is a slow time for us as many Shambhalians turn to a variety of retreat practices and summer fun competes with the poetry muse for our attentions – a long-winded way of saying send us your submissions! We operate on a rolling submission basis, publishing when we have enough new work for the editors to chew on.
Our poetry cupboards are bare – please help us fill them with the richness that you continue to bring. [email protected]
Two poems from writers new to Poetry Space, both touched by summer…
In the Garden

A sharp breeze
The bamboo sways
In shifting shadows
A fat robin sits
Undisturbed
~~
by Larry Barnett Larry is the former Director of the Shambhala Center in Sonoma, in Northern California, and has just completed a three-year post in the Kalapa Executive as Communications Director for Shambhala International. A regular contributor to the local Sonoma paper, his work cans be found at sonomasun.com/category/public-citizen.
Take is Easy, Take it Hard
For Bubba

In the winter I wait for summer.
In the thick of summer, it seems like cooler,
more tolerable weather will never circle back around.
Days and weeks are spiraling past, while simultaneously the bus never seems to round the corner.
My friend, you write: Innocents, awaiting the divine, suddenly propelled forward on the edge of an alien tsunami. Fifty years gone in a blink. And knowing that fifty days and fifty years can blink and drag and blink and drag… how can I argue? How can I deny it?
Instead I will say this:
Go get Marly, walk down and let him splash in the river and shake his natty fur.
Sit in the garden near Phebe's witchy thistle patch.
Sit in the grass, lay down in the grass. Rest your head on the belly of that smelly precious dog.
Light a bonfire, drink wine from a coffee cup on the darkening porch. Dance until the record skips
then tell jokes in the kitchen, mosquito slapping. Scratch your beard, take a swim and shake your natty fur. Let your grown son be a child. Take it easy and take it hard.
Go get Marly and walk down to the river,
I will watch for the bus finally rounding the corner
and find myself aboard.
~~
by Angel Hogan Angel regularly attends the Philadelphia Shambhala Center, and works for the Life Course Outcomes Research Program at Drexel University. She has performed as part of the Black Women's Arts Festival, Literary Death Match and the Philadelphia Fringe Festival. Her publications include Anthology Philly, Apiary, Forgotten Philadelphia, Quay Journal and SenSexuala: A Most Unique Anthology. See more at: www.angelhogan.com.
Note on process
We are receiving new submissions continually, and we collect these until we have a sufficient number to review for possible publication. While it's still early days, it feels like we will be publishing new work quarterly, although if we do receive a large number of submissions, we may choose to publish more frequently.
We have a panel of three editors who review all submissions; the submissions are stripped of all identifiers when they're sent to the editors. To that end, please submit your poems left margin justified in a simple black font so it's easier to collect them for review.
Please submit no more than three (3) poems in the body of an email to [email protected]. We will remove the poet's name from the submission before it goes to our editors for a blind review, and will make every effort to let you know whether your poem(s) have been selected for publication within three or four weeks. All rights revert to the author 30 days after publication.
Post Tags:
Poetry Space