Thursday
Featured Stories
We're Here to Help People, Right?
Announcement of Terry Rudderham's departure from Shambhala Media, and an invitation to participate in her GoFundMe campaign
by Mark Whaley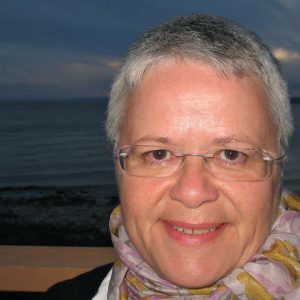 Shambhala has so much wisdom, vision, and heart. We are so rich in the genuine dharma—instructions on how to be decent human beings. But when it comes to enacting that wisdom—really bringing it to earth in practical modern ways—we struggle. Somehow we can't seem to connect the dots.
When I struggle with mixing the vastness of the Shambhala vision with the complexity and seeming relentless bewilderment of my life, Terry Rudderham is someone I can always rely on to offer a hint of clarity. In the short time we have spent working together, I've come to know her as a voice of reason and workability. She said to me once, "We're here to help people, right?" This profound question continually reminds me of Terry's kindness, patience, and willingness to go back to our original motivation. It reminds me that accomplishing Shambhala on the spot is totally possible.
Terry has been an employee of Shambhala for sixteen years. That statement alone should tell you the kind of dedication, exertion, and patience she embodies.
She began her work with Shambhala in the Office of Finance and Development in 2000 and then moved on to be co-director of Shambhala Media with Ms. Emily Sell in 2009. In her years of service, and especially in her seven years as a leader and businesswoman at Shambhala Media, she has always returned to that original motivation in every aspect of her work.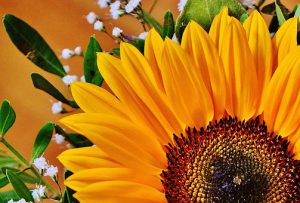 At Shambhala Media, she accomplished the near impossible task of aligning the view with daily operations. Somehow she was able to connect heaven to earth by allowing Shambhala Media to accommodate the flood of sacred texts that came with the opening of the Scorpion Seal Retreat. She oversaw very successful fundraising for the Shambhala Archives to digitize all of the teachings of the Druk Sakyong. She upgraded Shambhala Media's websites and has taken huge steps toward publishing multilingual program materials. From the people she inspired to the systems she built, she exhibited precision, strength, and fluidity.
As of July 31st, Terry will be leaving her position as the Co-director of Shambhala Media and starting a new business on her own—a virtual bookkeeping business. As she says, "It is a new era, which is scary and exciting!"
Terry started a GoFundMe campaign in hopes that Shambhala people might assist her in this new endeavor. I implore you to consider making a contribution to aid Terry in her leap into the unknown. To offer a gift of money or well wishes, click here.
After sixteen years, I think we have all experienced the effects of Terry's ability to bring the wisdom of Shambhala into the practicality of daily life—through receiving a sacred text at a program or talking to her about a problem that needs solving.
Let's send Terry off with our support, love, and good cheer!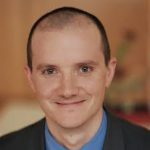 Mark Whaley serves as Sakyong Mipham Rinpoche's deputy chief of staff.
Post Tags:
Shambhala Media