Friday
Featured Stories
Sakyong Hosts Awake Business Conference
The Sakyong to Host Shambhala's First-Ever Business Conference in Austin, Texas, March 30 to April 2, 2017
by Christina Willard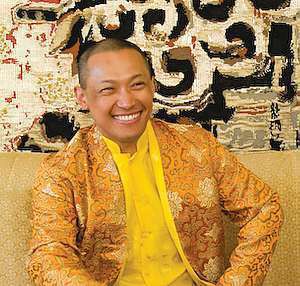 In March of next year the Sakyong will host his first-ever business conference in Austin, Texas: the Awake Business Conference. This will be an historic moment for our community, and a major milestone in accomplishing his vision. In 2010, the Sakyong expressed his aspiration to start a global movement to shift the societal paradigm.
Since then, he has begun to teach extensively on Enlightened Society, published The Shambhala Principle, and held groundbreaking festivals in Chicago, San Francisco, New York, London, and Amsterdam. The Sakyong has been "turning the flower outward," connecting with other communities and organizations that are also aspiring to create a better world.
"The Sakyong has aspired to host a business conference for a very long time," said Joshua Silberstein, the Sakyong's chief of staff. "The Awake Business Conference will be a great fruitional moment for him." Because business is the single most powerful force in our society today, we cannot create Enlightened Society without engaging with the business world.
"The purpose of the Awake Business Conference is to bring together like-minded organizations, companies, and individuals who want to harness the power of business to create a more caring, socially just, and environmentally sustainable world," said Iektje Stephens, one of the founders of the Awake Business Conference. "We are making connections with the B Corporation, Conscious Capitalism and social entrepreneur companies and have all of these communities represented in our conference program. So far, we have received very positive feedback!"
"With the Awake Business Conference we are hoping to contribute to the shift in business that is already taking place," said Stephens. "We would like to plant the seeds that will allow business to become the catalyst for manifesting Enlightened Society in all aspects of our world."
This emerging new paradigm of business expresses itself in many forms, known by names such as Shared Value, Triple Bottom Line, Conscious Capitalism, and the Benefit Corporation Movement. While all are unique, they share common features: emphasizing business as a way to make a positive difference in the world, valuing environmental sustainability and the protection of our planet, and developing a company culture that promotes well-being.
The Awake Business Conference offers a rich variety of talks, workshops and panel discussions. Those who attend will gain practical, real-world tools that can be implemented right away, explore experiential teachings to deepen the learning, benefit from networking with a wide variety of business leaders, and delve into key topics in breakout sessions:
Purpose – Becoming a purpose-driven business
Culture and Connection – Maximizing connection with stakeholders
Path and Process – Learning practical aspects of sustainable business
People and Profit – Creating positive workplaces that benefit
Authentic Leadership – Discovering basic goodness, and bringing it out in others
Protecting the Planet – Finding creative solutions for environmental sustainability
---
How the Awake Business Conference is Different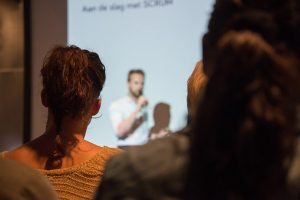 The Awake Business Conference is not just another mindfulness conference. Much like the shift between Hinayana and Mahayana, the Awake Business Conference represents the shift from focusing on mindfulness and meditation as a way to improve one's own life, to how the effects of meditation can benefit all of society. In addition, the speakers at the Awake Business Conference introduce an entirely new way of thinking about business: one that focuses on conscious connections through relationship and maximizing benefit for all stakeholders, rather than purely focusing on maximizing profits and shareholder value.
The Awake Business Conference offers the missing element: experiential teachings on basic goodness and the possibility of Enlightened Society. It is founded on the core belief that business is driven by those who show up courageously, confident in their self worth, knowing that when we each engage with individual integrity and curiosity, business wins, our economy grows and society flourishes. Together, through courageous connections, we create better businesses, grow an enlightened economy, and build a sacred society where all humanity benefits.
---
Register by August 15 at the Pre-Sales Rate for Sangha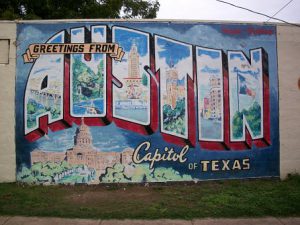 Please join the Sakyong and the Awake Business team in their efforts to transform our world through business. Tickets are currently available at special introductory pricing of $399 through August 15, which is $400 off of the full admission price. Register today! Visit awakebusiness.org for program details and updates–and click here to view a recent interview on Creating Good Work, highlighting the Awake Business Conference.
Post Tags:
awake
,
Awake Business
,
business
,
economy
,
social engagement
,
social entrepreneurs
,
social transformation