Saturday
Featured Stories
Spring News Roundup
A collection of short news updates from around the mandala, just in time for the first day of April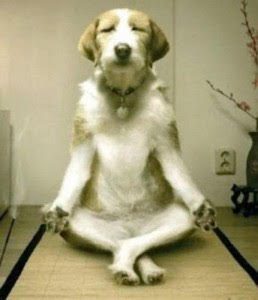 A New Take on Basic Goodness
As the number of pets per family reaches new heights in Shambhala, the most dogged among us have started a new series for a very down-to-earth set of beginners. Developed for those hounded by their inner nature, the classes are expected to be quite fetching, and participants are guaranteed to have a ball. Titled "Celebrating Basic Dogness," and starting this spring with Level One, the series will help these long-neglected four-legged members of Shambhala households truly learn to sit and stay.
---
Forthcoming Book by Pema Chodron
An eagerly awaited volume from beloved Shambhala author Pema Chodron will be hitting the bookstores as early as today. With so many practitioners caught between deep desire for truly uplifted living spaces and the sobering financial realities of leading a dharmic life, this new book could be of great benefit if anyone can actually scrape together the resources to acquire it. Paperback edition offered at $108; hardcover offered only at variable market price and expected to skyrocket. Buy one while you still can!
---
Sakyong Establishes the Ministry of Ordinary Magic
by special correspondents Haras Notpil & Ttocs Snibbor
In a recent development shared by the Kalapa Council, the Sakyong has established yet another new Minister to his budding Cabinet of Mysteries: the Ministry of Ordinary Magic, headed by Minister Harold Podder. The mission of this Ministry, as overseen by Mr. Podder, will be to ensure the embodied manifestation of basic goodness in everyday life by all members of Shambhala.
Minister Podder will oversee the flourishing of the new Household teachings unveiled by the Sakyong by creating a curriculum for Shambhala members to follow strictly in their daily lives, homes, and places of employment.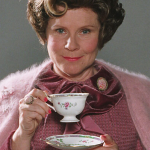 As Acharya Lobel recently shared with these authors upon the announcement of this new Ministry, the outcome desired by the Sakyong is to "ensure that all citizens of Shambhala remember to embrace the magic of every moment, while remaining incredibly ordinary. Don't be surprised if this means a mandrake mandate on how to brew a cup of tea."
If you are interested in finding out more about this curriculum and how it will unfold, please contact Under-Secretary Herm O. Ninny-Grincher.
---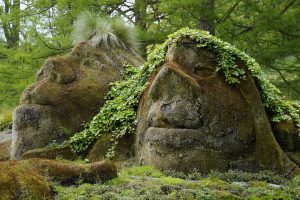 Haras Notpil and Ttocs Snibbor have been valued contributors to past April editions of the Times. Unfortunately they recently went outside during daylight, resulting in a stony state of being that makes future contributions most unlikely.
Post Tags:
April Fools
,
April Fools Day