Thursday
Arts and Poetry
The Crystal Sands
A short story about power dynamics and consensual relationship
by Anne-Marie Keppel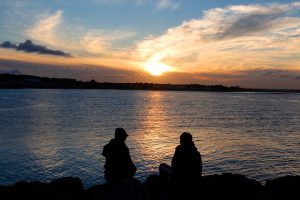 There once were two humans sitting on a beach. Beautiful, glistening, crystal-like sand covered the beach like a blanket of starry wonder. The sand stretched across the entire expanse surrounding them, and at the edges mingled with the gentle rippling waves of time. The Two sat upright and comfortable, looking at each other. They were alike in every way except one could see all of the glistening crystal sands beneath them, and the other could not.
The Other, who could not see the sand, said, "I've been told by some that you can see the crystal sands everywhere and around everyone. Is this true?"
The One replied, "Yes, this is true."
The Other spoke again. "The stories I have heard of the sand sound very beautiful…. But I cannot see it at all. Can you tell me how to see the sand that surrounds me?"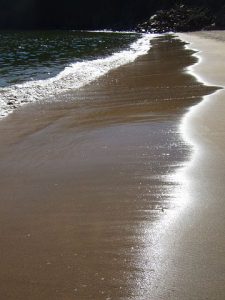 The One said, "You are surrounded by the same beautiful sand that I am. I cannot tell you how to see it but I can support you and encourage your curiosity about the sand."
The Other became excited. "That sounds wonderful! I'd like you to show me how to see the sand — like you."
The One smiled.  "I like your company. You are curious and that is good. If you would like to, you could spend more time with me, and this could feel good for me also."
"Oh, I'd like to spend more time with you!" said the Other. "And I am happy that you feel good from my company. I want you to feel happy and I want to feel happy too. Do you think I am seeing the sand yet?"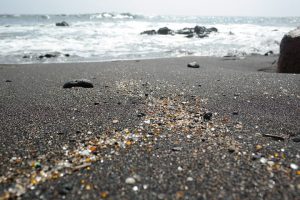 The One gently smiled–the companionship felt good. "Only you can decide if you are seeing the sand. But I can tell you that the sand around you is very beautiful. You are surrounded by unique and special sand."
So the two spent some time together rejoicing in each other's company. But then, something changed; the Other started to feel uncomfortable and said, "I'm glad you feel good in my company. That makes me happy. And I am happy when I am around you because I can see your glistening sands. I can see glimmers of my own, but not clearly.  And that makes me feel sad."
The One looked concerned, "Happy and sad are two sides of the same coin. It is okay to feel both. But, if you don't feel good around me, then you are welcome leave at anytime."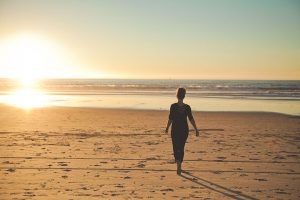 "I think I want to leave but I still cannot see my own beautiful sand clearly…" The Other felt confusion. "Can you still see my special crystal sands? Will you still see it even if I leave? Will I ever see my own special sand if I leave?"
The One spoke gently. "You will always have beautiful crystal sand around you just like everyone else. You are special, just like everyone else. And, you can leave if you desire and if you do not feel good."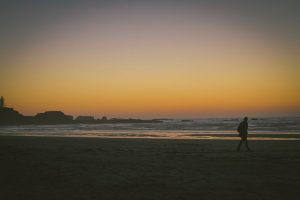 "I'm feeling very hurt and confused." The Other began to cry. "I wanted to be special – not just like everyone else. I wanted to be happy and make you happy.  Leaving is painful. I am not sure I see any crystal sands anymore… Not yours and not mine…."
The two humans parted, both with tears streaming down their cheeks. The Other walked away very slowly and sad in emptiness, and the One walked away slowly and tender in emptiness – both of them in and surrounded by glistening, crystal sands.
---
Authors' note: I wrote this as a response to the recent happenings with the Sakyong and Shambhala. There have been parents asking how to talk to their children about this, and I have been telling them that since these are only allegations there are only two topics of discussion right now: power dynamics within consensual relationships and consensual relationship in general.  So, I wrote this short story.  A child who is 5 can relate to the emotion. A child who is 8 might have an opinion. A child who is 12 might have an opinion and a judgement. A teenager can go as deep as they wish into what the relationship might feel like depending on the level of intimacy.
---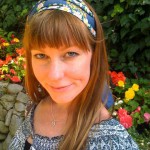 Anne-Marie Keppel lives in a magical dwelling in northern Vermont with her husband Pablo Coddou, three children ages 20, 16 and 2, and two guinea pigs.  She is Head Teacher at Karmê Chöling's Family Camp, is an Executive Council member of the camp, greatly loves Kasungship, and teaches tightwire as a mind/body awareness practice. Currently launching a business in Community Deathcare, Anne-Marie is a Hospice volunteer, trained death midwife, and is in school to become a Celebrant with a focus on funerals and memorials.
---
Post Tags:
Arts and Poetry
,
love relationships
,
relationship
,
relationships