Tuesday
Featured Stories
Tiny Home Community 2
Part 2 of a conversation with Silas Rose about Shambhala vision, tiny home dreams, and the practice of living in community
by George Klima
George. Let me go to the practical details: what would be an approximate budget? What do you see as a viable governance structure?
Silas. In terms of budget, it's very much based on your own home. I am leaning towards initially renting land because it gives everyone a chance to test-run the relationship. If it doesn't work, you hitch up and move on.
George. What about services? You need to hook up to sewage, water, power, and electronic connections. You mentioned a central building where people can do laundry, shower, or hang out. So all that would require a budget. Even if you're renting land, the owner might not want to build a trailer park for you.
Silas. Or they might see it as an opportunity. Saanich is looking into designating tiny homes as garden suites. There may be other amendments to allow more than one pad on the property.  I'm aware of a tiny home village being developed in Cobble Hill. They've dug a trench down the middle of the property and off that trench you have sewage, water, electric for individual pads.
George. If someone else is the owner you'd have little or no say over who's part of the community.
Silas. Not necessarily. It's reasonable to create a governing body that rents the whole property, and that body then relates to its membership.
George. That body would govern the community.
Silas. Yes.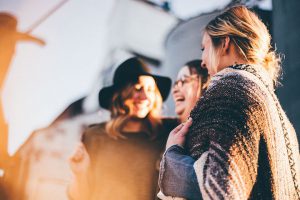 George. What I'm hearing from you is that you've been thinking a lot about the interpersonal aspect, and that it's a whole side of things that is quite important.
Silas. You must know what it's like living with others. Whenever you're in close proximity to anyone for long enough, you get a sense of the value of that relationship. You see the positive qualities, but also the shadow.
George. The shadow?
Silas. It's a Jungian term. The shadow is the suppressed or unconscious part of ego that comes out whenever its territory is challenged. What often happens, particularly when people don't have a background of mindfulness practice or self-reflection, is that difficult emotions gets diverted. People move conflicts that naturally arise in relationships into the shadow, because they don't want to deal with an issue or feeling in the moment.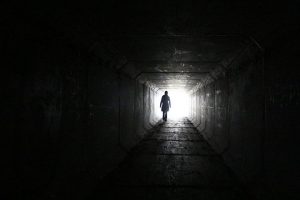 The shadow material doesn't go away on its own, but re-arises in petty arguments about who bought toilet paper last or replacing the toothpaste cap, which erodes the relationship. This stuff happens in communal situations all the time.
We all have a shadow. We all have our mommy and daddy issues that come up when we're in community. I'm not against having that show up, but I think it's important to understand that the shadow is part of the growth opportunity when we're in community with others. That's why so many intentional communities fail. People encounter their shadow through being in a relationship, but do not have the skill, capacity, or self-reflection to work it out.
George. So, in a community where people are relying on each other, then even though they're able to go back to their little tiny houses, they are still a lot more exposed to each other than if they were living in suburban houses. Especially if the whole idea is that you're building community.
Silas. That's why I'm more inclined to work with Shambhala people, because then we at least have a path and forms for working that stuff out.
George. I heard a lecture by Robin Kornman about how the Kagyu lineage had done that. When the Kagyu Lineage got weak, they turned it into a traveling caravan of monks.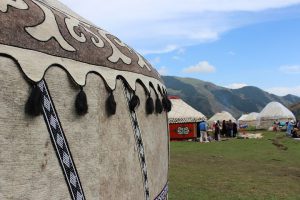 Silas. Yes, in Tibet they did these massive Garchens. People would gather in a pleasant valley, during the summer, set up tents and yurts, and study and practice the Dharma. Here on Vancouver Island we could go to a lot of places, either in the Gulf Islands, or Cowichan, Sooke, and do that three seasons of the year.
George. Could you tell us more about how this vision relates to Enlightened Society?
Silas. When we think of Enlightened Society, that seems so big. So we need to start small and grow into something.  A lot of Shambhala teachings are actually about being in community. We have a culture that facilitates those kinds of connections. Our Shambhala culture points a finger towards the underlying feeling that we all aspire towards, the message of basic goodness.
Post Tags:
community
,
home
,
sustainability