Saturday
Featured Stories
Exploring Community: A Quarterly Newsletter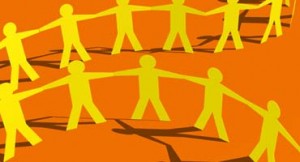 "We therefore need to engender a genuine understanding that all individuals have a place in Shambhala society. There should not be a sense of outer and inner, but rather a sense of being included in the compassionate embrace of heaven and earth."
– Sakyong Mipham Rinpoche
By Mary Whetsell
How might Shambhalians – a diverse group of people who are spread out all over the globe – go about discussing the topic of community? For that matter, why would we care to discuss this topic? How could we approach this topic at local Shambhala Centers, and how can local discussions enrich the entire mandala?
Welcome to the first edition of a quarterly newsletter: Exploring Community. It is the primary mission of this newsletter to simply provoke discussion of the questions above, both locally and mandala-wide. We would like to inspire you to raise your own questions about community, and encourage you to engage with others around these questions. Recently, our Sakyong has said that in order for the precious lineage teachings to survive and help this world, we must create "a culture of profound kindness". What does this mean? What would it look like? How would this feel to you?
A secondary mission of this newsletter is to share news related to the broad area of community, and to provide a venue for open discussion of those initiatives. We will feature brief articles about local community initiatives; in this edition, Lisa Havelin writes about Befriending Self and Other in Minneapolis. We will share information about relevant mandala-wide community initiatives, such as the upcoming Shambhala Network project that Cameron Wenaus describes in New Network Features Connect Shambhala. In each edition, we will offer ideas for community celebration, with the newsletter timed to appear a few weeks prior to a Nyida Day – in this case, Mid-Summer's Day. Here Wendy Friedman discusses Nyida Days and offers suggestions for the Mid-Summer's Day Festival at your local centre. Finally, each newsletter will offer the Desung's Corner, as well as many links to articles and information regarding various aspects of exploring community.
Learn more about our Community Care Network.
I hope you enjoy this newsletter. Even more, I hope you feel moved to explore the topic of community and how to create a profoundly kind culture. You can respond to the items in this newsletter by offering your ideas and comments – every feature item contains a link where you can start or join a discussion thread. Finally, you are heartily invited to contribute to future editions of the newsletter – please email me with news of what's happening in your world related to community.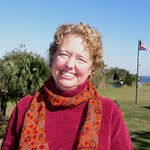 Yours in the Vision of an Enlightened Society,
Mary Whetsell
Chairperson for Community Care on the Sakyong's Council
Editor of the Community Care Newsletter
[email protected]
Post Tags:
aging
,
care
,
Children
,
community
,
Community Care Newsletter
,
diversity
,
helping