Wednesday
Community Articles
European Donor Group
Many projects approved for funding at the most recent meetings of the EDG
by Hermien Rodenburg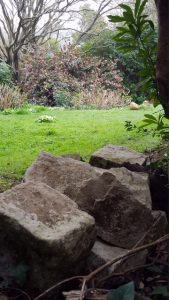 The European Donor Group would like to affirm its commitment to support initiatives and activities within the Shambhala world, especially in this uncertain and confusing time. As part of that affirmation, we would like to share some impressions of our last two meetings. 
In April 2018 we found ourselves in the magical gardens of David and Chris's Ivy Banks, on the south coast of England near Southampton. 'We' were the European Donor Group (EDG) members: David Hope, Veronika Bauer, Achim Schlage, Hermien Rodenburg, and Fred van Welsem. Two of our members, Agathe Steinbilder and Jean-Jacques Mathieu, could not join us due to other commitments.
The gardens of Ivy Banks, where David and Chris live, created the perfect environment for our discussions around what kinds of projects to finance from the available funds. The atmosphere was totally different from the city hustle and bustle of Amsterdam, where we last met in the fall of 2017.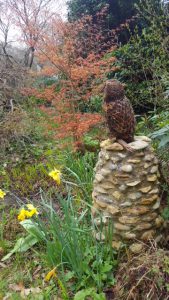 As much as we enjoyed the gardens, we equally enjoyed our discussions, meandering from one project to the next through many side routes, exploring financial landscapes and reasons for the existence of the EDG within the Shambhala world.
We try to keep an eye on the usefulness of the EDG within the evolving Shambhala society. Until now we have found purpose in being able to support smaller projects within the Shambhala community, ideas that otherwise might not have the funds to survive or grow. These are often projects with great potential and creativity, but without the necessary funds to start. Other projects need a larger sum of money right at their inception. 
As a group we can pull our finances together, and motivating one another to give that little bit extra needed to make a new idea possible. This is something we might not do as individuals. The EDG meetings serve to encourage all of us to give, and to see how far we can go. Our aspiration is to help projects of Shambhala citizens to flourish, and to enrich the Shambhala world. Also, that this in turn will inspire further generosity by a growing group of people.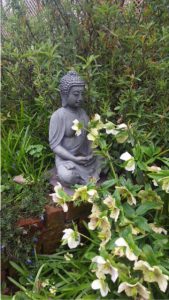 One legal vehicle established by the EDG for bequests and the protection/preservation of larger donations is the European Shambhala Trust Fund (ESTF). In every EDG meeting some time is spent to determine how best to use the annual proceeds of the ESTF fund, in addition to fresh donations made to the EDG. A recurring topic is how this Fund can evolve and be used by the whole Shambhala community in the future, either for grants or for loans. Related to that is how new board members for this Fund can be found. As the fund is legally established in Germany, it is best for board members to be able to communicate in German, with the German authorities for the annual minutes and other administrative duties. Even so, there is also room for other interested persons. Although the website is being updated at the moment, for more information anyone interested could email Veronika Bauer ([email protected]), or Achim Schlage ([email protected]),or David Hope ([email protected]). All are current board members. 
The projects supported after our meeting in Amsterdam in October 2017, and at Ivy Banks in April 2018, were as follows:
– Dechen Chöling (DCL) scholarships (pan-European): 5,000 Euro
– Matresses for DCL: 7,500 Euro
– Compost toilets at DCL: 4,000 Euro
– Meditation in Action volunteers at DCL for 2018: 3,000 Euro
– Family Camp 2018 in Ukraine: 2,500 Euro
– High Command Furnishings for Magyal Pomra Ecampment 2018: 2,500 Euro
We keep dreaming of the ability to grant larger sums, and to approve more project applications, but we are also happy to be able to keep alive the discussion of giving, even if it is on a humble scale. People who would like to join us, or just to have more information about the EDG, are warmly invited to contact one of us by email. Emails are: Achim Schlage ([email protected]), David Hope ([email protected]), Hermien Rodenburg ([email protected]). The meeting ended with fish and chips, and an English ale of course, from a kiosk on the beach. A perfect way to end this get-together. We felt a great deal of appreciation for one another, and for our hosts.
---
Photos in David and Chris' garden by Hermien Rodenburg
Post Tags:
Europe
,
european donor group
,
generosity
,
generosity practices