Sunday
Art Happens, Share it Here, Arts and Poetry
Poetry Space, Summer 2020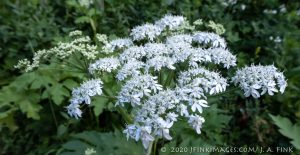 In this edition of Poetry Space, we bring you a poem of harm and healing. Generally, we let the poems stand on their own; but in this instance, the author shared a short note on the background of this poem, which we've elected to include below.
May it be of benefit.
May all beings be well.
May all who have suffered harm be healed.
–Jeff Fink, Coordinator of Poetry Space
---
I know you feel his footprints
have walked on your body
and into your womb
So unwelcomed
And I don't know what to say
I had hoped that nothing like this would ever happen
again
My denial
a wedge in your heart
and a thickness on my own
Your kindness, softness, strength, and clarity
melts me, even though
right now, mine should be melting you
Your soul so brilliant and so apparent
even though it temporarily wears his marks
This strange make-up that stings
and pulls so excruciatingly on your soul
Even though I am far away,
I am here now
If you forget that your soul
is fundamentally pure, beautiful, and untouched,
I will dress you all in white
and will wait it for it pour
so that we can stomp in puddles
and be covered in this mud together
and we will hold each other
until the rain of our friendship
washes it all away
We can frolic
you and I
little otters on the riverbank
getting messy
and washing it all off again in the stream
of hearts
constantly breaking
and healing so fully
---
"The imagery of dressing in white and playing in mud puddles actually happened when I was 14 [and] one of my best friends was raped and came to stay with me and my family to recover. For weeks, she could barely speak, showered all the time, and wanted to dress all in white. Even though I was very young, I was alarmed by her desire to be pure, she was such a beautiful and good person to begin with, but I was at a loss about what to do. Then one day it started to rain a torrential downpour. I made her change into my own white clothes and took her out into the pouring rain and started splashing her with the puddles. She objected saying "I am going to get dirty" and I grabbed her hand and told it didn't matter, they were my own clothes, and pulled her into the puddles with me. We ended up laughing hysterically and after that she able to come back to herself.'
–Dawn Rodgers, Winnipeg Canada
Post Tags:
community
,
harm
,
Healing
,
poetry
,
Poetry Space
,
shambhala