Tuesday
Art Happens, Share it Here, Community Articles
One Madder Woman, by Dede Crane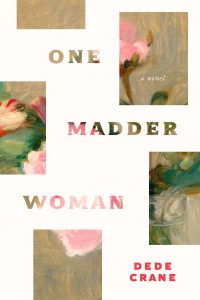 Long time sangha member, Dede Crane, has a new book out!
"These madmen — and one madder woman — paint as if suffering seizures! One cannot make heads or tails of the work without taking ten paces back."
From the author:
One Madder Woman is an historical novel set in Paris in the mid-nineteenth century about the life and times of the French Impressionist painter, Berthe Morisot, the sole female in the original group of artists that became known as the Impressionists. The book has been described as a love story between 2 sisters, between a genius and her art and between Morisot and the infant terrible of the Paris Salon, Edouard Manet, who painted Berthe more than any other model.
Praise for One Madder Woman:
Author Shaena Lambert says: "Every time I left the book, I rushed to returned, to be beguiled again by Crane's painter vision, and her penetrating exploration of a woman genius at work in a field utterly dominated by men."
Playwright Joan Macleod wrote: "I was so invested in the story of this tumultuous and beautiful life that I kept reading one more chapter, then another, late into the night."
To learn more and purchase a copy of One Madder Woman, click visit Dede Crane's website here.
Special Note: For those who have tried and failed to order Dede Crane's new book One Madder Woman, for a limited time until the Amazon channel is working properly, Freehand Press has set up a coupon code, so that anyone who orders two copies of One Madder Woman or more will get free shipping if they use the code DEDEFAMILY. https://freehand-books.com/product/one-madder-woman
---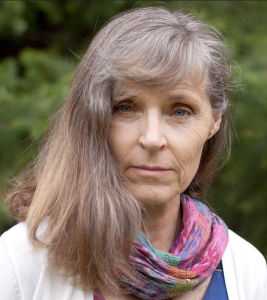 Dede Crane is the author of five books of fiction and co-editor of Great Expectations, a collection of essays on childbirth. Her work has been short-listed for the CBC Literary Prize, Western Magazine Award, CLA Award, Ontario Library Best Book Award, the Bolen Book Prize and Victoria Butler Book Prize, among others. 
A former professional ballet dancer and choreographer, she is a mother of four with her partner, the writer, Bill Gaston, and has taught in the Writing Department at the University of Victoria. Born in Washington D.C., she moved to Canada in her early twenties and now lives on Gabriola Island, British Columbia.
Post Tags:
art
,
Art Happens
,
book
,
community
,
fiction
,
new work
,
novel
,
sangha author