Tuesday
Art Happens, Share it Here, Arts and Poetry
Poetry Space Fall 2020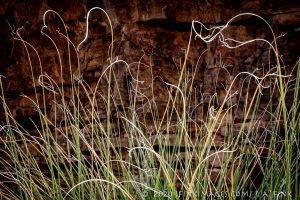 Fall is upon us, though the earth still burns. Such a confusing and groundless time for us all.
For this edition, we're delighted to bring you two poets new to Poetry Space, and two poems that we think travel well together. Please enjoy, and send us your new work!
—Jeff Fink, Coordinator of Poetry Space
---
Granting Gold
I kneel
beg for a poem.
A Haiku will do
counting syllables
five lily pads in pond
seven chirping crickets
five chanting monks in temple.
I also taste Tanka
full of sorrow.
Grape tomatoes
I toss in my mouth
one at a time. They burst.
I miss them.
A pleasure in ancient treasures
lit candles, water bowls
at a white altar. Ten fingers
come together in prayer
resting in center
of chest
I Am
Poem.
— Jerrice J. Baptiste is the author of eight books and has been published in numerous journals. In 2019, she was the recipient of a residency for The Women's Leadership Program at the Omega Institute in NY.
---
Humanity Calls Haiku
The heart is open
But the appearance of skin
Confuses and splits
Closing down with pain
Some are looking for a fight
With no place to turn
What is racism?
Such painful perplexity
Born into this mess
Humanity calls
To us all without warning
Brave confidence swells
Loud and clear answers
Loyalty to shared goodness
We rise together
Found butterfly wings
Uplifting all from this mud
People uniting
—Susie Cook, Sonoma California
Post Tags:
art
,
community
,
fall
,
poetry
,
Poetry Space
,
shambhala