Tuesday
Arts and Poetry, Community Articles, Video, Audio, Photos
Shambhala Musicians Online Benefit Concert for the Ukrainian Sangha
Shambhala Musicians will gather to perform and raise funds for direct support to our sangha members in Ukraine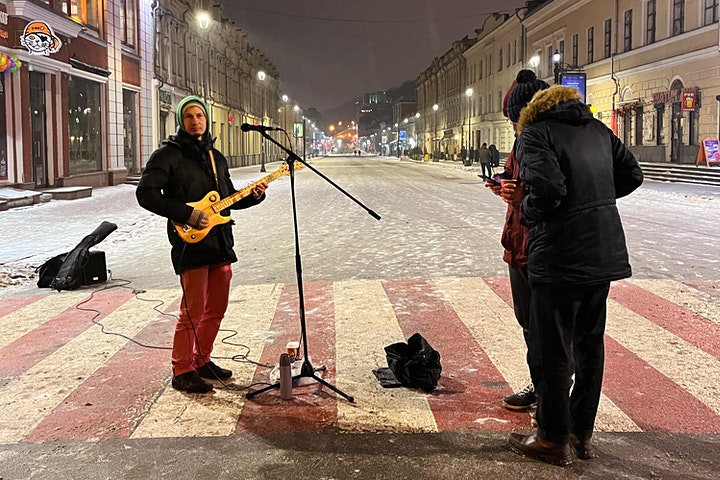 On Saturday, April 16th, please join us for a one-hour livestream benefit concert, as musicians from around the Shambhala community offer music to raise compassion and support for our sangha in Ukraine. The benefit concert will immediately follow the daily tonglen session for Ukraine.
After attending daily online tonglen sessions for Ukraine, during which sangha members report live from Ukraine about their experience, we wanted to find ways to help. Recently we've been touched by musicians such as Sting and Yo-Yo Ma using their music in support of the situation. This moved us to assemble offerings from Shambhala musicians to raise funds and deepen our connections around the world.
Musicians will include Madeline Bruser, JT Buck, Rachel Faro, Moises Fernandez-Via, India Gailey, Max Lan, Bruno Limenes, Angela Lloyd, Brian McCorkle, Steve Mustain, Greg Smith, Eve Rosenthal, and more!
Purchase your ticket online now! The zoom link will be emailed to you after ticket purchase. There will be additional opportunities to donate during the performance.
Piano sheet music for "Lament for Ukraine" composed by Brian McCorkle is also available for an additional $10 donation. Click here to purchase.
100% of net funds raised will go to support Ukrainians (minus processing fees).
Questions? Email us at [email protected]
Post Tags: