Friday
Filed underFeatured Stories
Teachings on Basic Goodness offered to an appreciative audience in Sakyong's visit to Poland.
by Mio Sylvester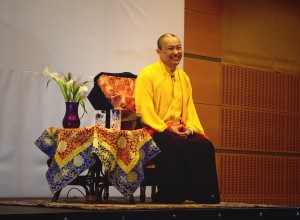 Krakow has always been a spiritual and intellectual center for Poland. Legend states that the city was founded by Krakus, a Polish prince, who built the famous Wawel palace over the slain dragon Smok Wawelski's lair at the foot of Wawel Hill. The Enlightenment had its beginnings here, when Nicholas Copernicus – a Polish student at Krakow University – changed the view of the universe, removing Earth from the center of everything, and placing the sun at the center of the solar system. This city was the heart of the East European Jewish community for hundreds of years before World War II, and the Auschwitz museum is only forty-two miles from the city center. It was the city in which Oscar Schindler had his factory, and also the place where Pope John Paul II served as a parish priest and archbishop before the fall of the Iron Curtain. Continue…
Author Archive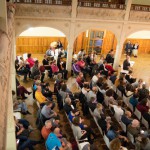 In Charge of Making Peace Possible
– HIGHLIGHT
1 response - Posted 09.28.15
Sakyong Mipham Rinpoche gives a public talk, and speaks at a leadership gathering in Berlin. Story and photos by Katja Aßmann Photo by Katja Assmann More than two hundred people filled the beautiful hall at Villa Elisabeth in the heart of Berlin for a public talk by the Sakyong ...
continue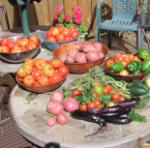 Householders Harvesting Peace
no responses - Posted 09.21.15
From everyone here at the Shambhala Times, Cheerful Harvest of Peace! Each year at the time of the fall equinox, we celebrate the Harvest of Peace, coming together as a community to mark the changing of the seasons. This year's theme is the concept of household, particularly ...
continue
A Change for the Times
– HIGHLIGHT
11 responses - Posted 09.02.15
Shambhala Times Updates from the Inside Out Editor's Column by Carol Henderson, new Shambhala Times editor-in-chief Over the last few years, the Shambhala Times has gradually grown to be a more significant part of my daily life.  At first, I visited the website every week or so, then every ...
continue
Website Development by Blue Mandala using Wordpress MU.
All content and source Copyright © 1994-2019. Shambhala International (Vajradhatu), Shambhala, Shambhala Meditation Center, Shambhala Training, Shambhala Center and Way of Shambhala are registered service marks of Shambhala USA