Tuesday
Filed under Featured Stories
We continue following the adventures of Drala Regional Encampment, in part two of a multi-part series on this event
by Harrison Holmes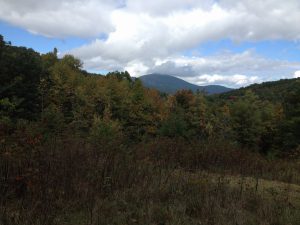 On day three, rain is replaced by wind.
Setting about our activities, we dig holes, chop wood, repair tents, and arrange the shrine room. Throughout, we never work at or build character through exhaustion–well at least not physical exhaustion–but we are always working, and so required always to be attentive and at the ready. In the brief breaks between sessions we get to know one another and grow together. Yet as an officer walks by or some movement of the group is caught on the periphery of one's gaze, conversations are left dangling like receivers on the end of their cords in anticipation of the next call to awake. Caught in this space between relaxation and alertness we are continually animated by the wind of wakefulness, flowing and riding joyously out towards wherever is to be accomplished.
"Yes? How can I be of help?" Continue…
Entries filed under Featured Stories
By Irini Rockwell The Five Wisdoms Institute was founded in 2002 after the publication of my book The Five Wisdom Energies, a Buddhist Way of Understanding Personalities, Emotions and Relationships.
continue
Posted February 15, 2009 by Irini Rockwell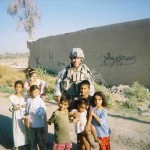 In 2005 Sergeant Paul Kendel, an American Georgia National Guardsman stationed in Iraq, disillusioned with the American mission and with the aggression starting to overwhelm his military unit, began email contact with Margot Neuman, executive director of the Ratna Prison Initiative. The Dot eventually excerpted some ...
continue
Posted February 1, 2009 by Gary_Allen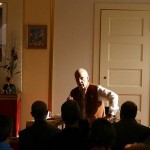 On the last Saturday in September 2008, almost sixty people from two countries met to discuss working together regionally, to support each other and to share insights and aspirations. All attendees actively keep their centers functioning and happy, from the holders of big vision to the ...
continue
Posted January 31, 2009 by beckyhazel
By Sue Gilman and Fred Meyer for the Dot Touching the Earth, Shambhala's working group on the environment and sustainability, came together in person for the first time in November for a retreat at Karmê Chöling. Officially born at the 2006 Congress in Cologne, the group has ...
continue
Posted January 30, 2009 by Sue_Gilman
Introducing Shambhala Times Shambhala has a new online community news magazine where you are the most important story. We invite you to read and enjoy Shambhala Times, but we also invite you to participate. No matter what your daily practice is, how you contribute to the mandala, ...
continue
Posted January 6, 2009 by

RSS feed for the Featured Stories category
View all posts from authors in Featured Stories: cghenderson Victor_Smith iektje
Sites with content in this category: https://shambhalatimes.org/
Website Development by Blue Mandala using Wordpress MU.
All content and source Copyright © 1994-2017. Shambhala International (Vajradhatu), Shambhala, Shambhala Meditation Center, Shambhala Training, Shambhala Center and Way of Shambhala are registered service marks of Shambhala USA