Monday
Filed under Opinion Pieces
The Shambhala Times stops bringing you the news
by Carol Henderson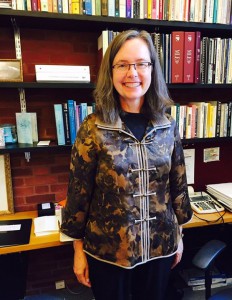 Two months ago, I was informed that the post I had held for years as Editor of the Shambhala Times was ending due to financial concerns. Shambhala could no longer afford to support its long-time online newsletter, and my work with the Times would end as of October 1st. Since then, I have been reflecting on the many connections this role has brought into my life, the wonderful writers and photographers and section editors, the amazing IT support people. I very much appreciate their generosity and their commitment. Into my life and the lives of our readers, they have brought hundreds of people and ideas, ceremonies and actions, talks and teachings, images and inspirations.
Having published every 48 hours without fail for so many years, the long run of the Shambhala Times comes to an end tomorrow. A sad moment, full of poignancy and loss, but also a time to look back at all of the many gifts that have been shared. From October 1st through the end of December 2018, the Times will be reprinting a selection of its most popular stories, and I hope you will enjoy them. As for 2019 and beyond, who knows? If Shambhala decides to fund the Times again, I would be happy to return as editor. If not, I will always be grateful for the chance to be associated with this very special publication, the Shambhala Times.
Entries filed under Opinion Pieces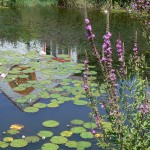 By Margot Becker For a long time, I've wished to open a discussion with the sangha about compassionate action in the world.  A few months ago, I got my chance.  I receive a fundraising letter from President Reoch.  I was disappointed—again—that the request was solely about improving ...
continue
Posted April 11, 2009 by
Dechen Choling, le centre résidentiel européen, est un lieu magique, tantôt rempli de grande félicité, comme l'indique son nom (Dechen = Grande Félicité, Choling = Lieu du Dharma), tantôt plein d'orages créés par les esprits collectifs et individuels qui s'y trouvent. Situé près de Limoges, en ...
continue
Posted April 7, 2009 by
By Waylon H. Lewis It may well be ironic, in a community founded upon the notion of impermanence—a community formed by Chogyam Trungpa Rinpoche, the rug-pulling, cocoon-popping pioneer who first succeeded in making the genuine Buddhadharma fully accessible to the modern West—that we are still so ...
continue
Posted March 26, 2009 by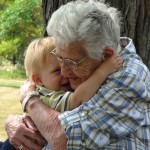 When my mother died at age 86, her only grandchild–my daugher, then 14–asked if she could have my mother's well-worn, simple gold wedding band. Since then, my daughter–now 21–has worn that ring nearly every day. With my mother's death, my daughter no longer had living grandparents. ...
continue
Posted March 15, 2009 by David Whitehorn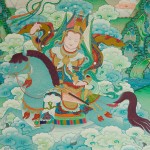 To all babies born or about to be born in our sangha: welcome! We know how easily you are imprinted and impressed by whatever we present to you in your early months and years. Once born in this world, depending on circumstance, chances are you will face ...
continue
Posted March 10, 2009 by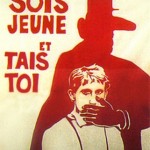 In 1968, when I was 17 years old and coming into adult consciousness about the world, waking up to the need for progress in human societies, I visited New York to see an exhibit of "Paris, May 1968" poster work. I spent my formative years – the ...
continue
Posted March 1, 2009 by Marc_Matheson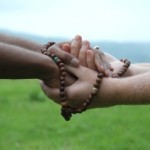 By Gale Young "It's okay Gale" my long time professional partner, an African American, said in 1992, "Sunday is the most segregated time in America. Relax. It's your white ethnic experience".  Except for the Level One instructor, I hadn't seen another person of color in either the ...
continue
Posted February 25, 2009 by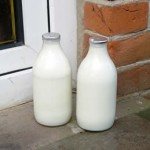 Communicating the dharma in human language is a translation from the beginning. Realized beings point at the inexpressible essence through various means, transmissions, signs, dakini language and eventually human language. In addition, some translated already existing texts, as did, for instance, Vairochana, Marpa, and Chögyam Trungpa ...
continue
Posted February 24, 2009 by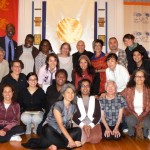 Recently, a long time sangha member, a person of color, attending a vajrayana program, shared with me her experience of being greeted at a Shambhala land center entrance and asked if she was lost and needed directions. This has happened many times to her and, unfortunately, I've ...
continue
Posted February 22, 2009 by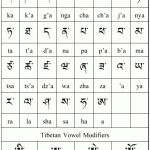 Pour lire cet article en français, cliquez ici. During my early teenage years in India, I tried to read The Times of India to my grandfather, who was a scholar in English and Latin. As I read, he would give me the etymology of virtually each and ...
continue
Posted February 20, 2009 by Rohini_Schiff
Pour lire cet article en anglais, cliquez ici. Pendant mon adolescence en Inde, je lisais le Times of India à mon grand-père qui était d'une grande érudition en anglais et en latin. Tandis que je lisais, il me donnait l'étymologie de presque chaque mot anglais. J'étais trop ...
continue
Posted February 20, 2009 by Rohini_Schiff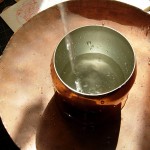 Recently I posed a question on Sangha-announce. I asked: Are any Shambhalians in financial distress? And, if there are any, what might we have in place to alleviate such distress? In what part of our organization would this element of vicissitude be addressed? Suddenly I became the ...
continue
Posted February 1, 2009 by Phyllis Segura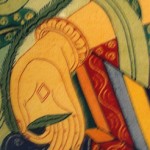 In the conventional world, generosity is the way that organizations express goodness. The Rotary Club, Kiwanis Club and other such groups repeatedly raise large sums of money and donate it to non-profits, schools and civic projects. They raffle off classic cars, vacations in Europe and other ...
continue
Posted January 31, 2009 by Larry Barnett

RSS feed for the Opinion Pieces category
View all posts from authors in Opinion Pieces: Eric_Rainbeau Claire_Crevey DhiGood cghenderson Susie_Cook
Sites with content in this category: https://shambhalatimes.org/ https://shambhalatimes.org/ https://shambhalatimes.org/ https://shambhalatimes.org/ https://shambhalatimes.org/
Website Development by Blue Mandala using Wordpress MU.
All content and source Copyright © 1994-2019. Shambhala International (Vajradhatu), Shambhala, Shambhala Meditation Center, Shambhala Training, Shambhala Center and Way of Shambhala are registered service marks of Shambhala USA