Monday
Filed under Opinion Pieces
By "Jackie Writing Jackie"
Around the world, over 3 billion people are malnourished, and many more eat a poor quality diet. Sustainable food practices are essential in order to ensure an adequate supply of good quality, nourishing food for an ever expanding population. However, in a world of greed and destruction, change will be slow to occur. When individuals take control over their own relationship with food, in accordance with Buddhist teachings, it can make a positive difference, not only to their own health and well-being, but to that of the world as a whole. Eating mindfully, being aware of where produce comes from, and savoring meals with friends all help to consolidate a strong connection with food and how it can nourish the world.
Entries filed under Opinion Pieces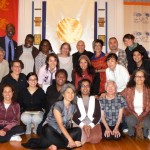 Recently, a long time sangha member, a person of color, attending a vajrayana program, shared with me her experience of being greeted at a Shambhala land center entrance and asked if she was lost and needed directions. This has happened many times to her and, unfortunately, I've ...
continue
Posted February 22, 2009 by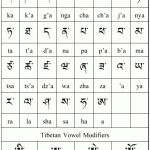 Pour lire cet article en français, cliquez ici. During my early teenage years in India, I tried to read The Times of India to my grandfather, who was a scholar in English and Latin. As I read, he would give me the etymology of virtually each and ...
continue
Posted February 20, 2009 by Rohini_Schiff
Pour lire cet article en anglais, cliquez ici. Pendant mon adolescence en Inde, je lisais le Times of India à mon grand-père qui était d'une grande érudition en anglais et en latin. Tandis que je lisais, il me donnait l'étymologie de presque chaque mot anglais. J'étais trop ...
continue
Posted February 20, 2009 by Rohini_Schiff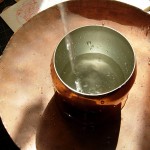 Recently I posed a question on Sangha-announce. I asked: Are any Shambhalians in financial distress? And, if there are any, what might we have in place to alleviate such distress? In what part of our organization would this element of vicissitude be addressed? Suddenly I became the ...
continue
Posted February 1, 2009 by Phyllis Segura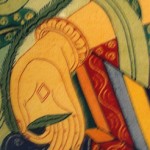 In the conventional world, generosity is the way that organizations express goodness. The Rotary Club, Kiwanis Club and other such groups repeatedly raise large sums of money and donate it to non-profits, schools and civic projects. They raffle off classic cars, vacations in Europe and other ...
continue
Posted January 31, 2009 by Larry Barnett

RSS feed for the Opinion Pieces category
View all posts from authors in Opinion Pieces: alexvangils Claire_Crevey Luz_Rodriguez Ashley_Dinges Eric_Rainbeau DhiGood cghenderson
Sites with content in this category: https://shambhalatimes.org/ https://shambhalaarchives.org/ https://shambhalatimes.org/ https://shambhalatimes.org/ https://shambhalatimes.org/
Website Development by Blue Mandala using Wordpress MU.
All content and source Copyright © 1994-2019. Shambhala International (Vajradhatu), Shambhala, Shambhala Meditation Center, Shambhala Training, Shambhala Center and Way of Shambhala are registered service marks of Shambhala USA