Tuesday
Featured Stories
Ground for Fresh Starts in the Mandala
As 2010 comes to a close and the Shambhala Times reviews its biggest articles of the year, it is clear that the ground has been set for a year of fresh starts and new beginnings in 2011. With the Sakyong in retreat, it seems we all took stock to see what kind of ground we need to establish in order to spring forward from places of stability. Whether we established a household, created a family lineage, gathered financial resources, repaired a city, broke ground on infrastructure, or found the means to fulfill a decades-old wish, we are more aware of what's under our feet. Because the Year of the Tiger will be with us for a few more months, let's continue to contribute to the efforts that will support fresh starts and renewed vigor in the year to come.
Our most popular news items of 2010 reflect this sense of poignant transition: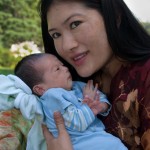 With news of the royal birth, August 2010 holds the record for busiest month on the Shambhala Times. 25,000 curious clicks sought out photographs and news of Jetsun Drukmo in the first week of her life–with more than twice that for the month as a whole.
Read articles…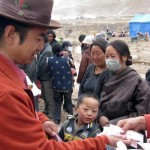 More than twenty articles about the devastating earthquake that hit Jyekundo in April included eye-witness accounts and updates on relief efforts by Surmang Monastery. The global Shambhala community tuned in and generously contributed $70,000 towards earthquake relief.
Read articles…
This year's urgent causes focus on laying the foundation for a better future:
Sakyong Mipham Rinpoche is currently completing the final months of his year-long retreat. This retreat is intended to be beneficial for his longevity as lineage holder and for the strengthening of our community. $27,000 is still needed to fund the last phase of the Sakyong's retreat in Asia.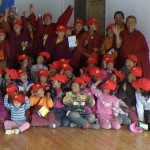 To help rebuild the Surmang region, the Konchok Foundations has shifted its efforts from earthquake relief to children's education. In September, a children's school opened at the Surmang Shedra with nearly 100 children attending. You can help make their dream of education possible.
Read more…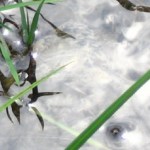 As the Shambhala mandala expands, the facilities at our land centers need upgrading. Learn about the Water Treatment Plant planned at Shambhala Mountain Center and the recent Shambhala Trust matching grant of $30,000 to help fund the project's first phase.

Read more…
Other compelling articles of 2010 consider the importance of lineage and household:
Chogyam Trungpa's Time Capsule
Series on Steve Roth's tireless efforts to create the time capsule, by Jennifer Holder.

Shambhala as a Terma Lineage
Articles on terma as lineage by Acharya Judith Simmer Brown and others.

Senior Teachers on Way of Shambhala
Shastris share their experiences of the Way of Shambhala curriculum.

Shambhala Households
The series of articles on Shambhala Households that kicked off 2010.

Summer Blooms
A flurry of weddings and birth announcements over summer 2010.
Post Tags:
New Year
,
Shambhala Times