Friday
Shambhala News Service
Colorado Flooding Front Line Report — How We Can Help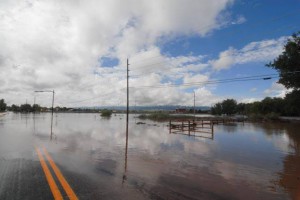 To the Shambhala Community from Executive Director Carolyn Mandelker:
Yesterday I had a very tender and heartfelt conference call with Ulrike Halpern (Director of the Boulder Shambhala Centre), Jesse Grimes (Kasung Kyi Khyap and Kalapa Envoy to the Rocky Mountain Region), and President Reoch. We heard about the huge devastation caused by the flooding along a 200 mile front in Colorado. As you may know, several towns and roads have been wiped out. A huge number of homes have been affected and many people have lost everything. Loss of life is mercifully low, but hundreds of people are still unaccounted for.
Our Shambhala members have been similarly affected. Thankfully, we are not aware of anyone who is among the dead or missing. Some have lost their homes with everything they own, and been evacuated. Many are coping with extensive damage; it is not just a case of being flooded, but of having basements and ground floors filled with mud. Some people's homes have not been too severely affected, but the roads leading to their homes are washed away and so they will be unable to live there for several months. Even those who have been spared damage are deeply shocked by the devastation around them.
This weekend, the Shambhala community across the Rocky Mountain Region will gather for Harvest of Peace in their respective centres. It will be an important time to gather and be with each other. If you would like to send a message of support, understanding and solidarity, please email: Shelly Webb at [email protected]
In our call, it became clear that there is a lot of support from the state and federal authorities, as well as public donations. Jesse and Ulrike suggested that the priority is to connect with each other at this time of trauma. Those who have had their homes destroyed may also have lost their dharma texts and practice materials along with essential personal belongings.
If you can, please use the Shambhala Network to post items or services you are looking for, or resources you can offer to those affected by the floods.
If you are affiliated with the Boulder or Rocky Mountain region on the Shambhala Database, you will have automatic access to these pages (with your Shambhala Login).
Our discussions can be found on the Boulder Community Room page. Click here to visit website.
and on Rocky Mountain Announcements page. Click here to visit website.
Or you can use the Boulder Shambhala Center Facebook page. Click here to visit Facebook website.
To suggest a few things that might be needed:
-temporary housing
-permanent housing
-furniture
-loan of vehicles
-repair/skills for flooded homes (carpentry, etc.)
-personal items
-practice materials, texts, shrine materials and cushions
As a next step we will have a conference call for all the centre directors in the region and will report to you about that as soon as it happens.
With a sad and tender heart,
Carolyn Mandelker
Executive Director
Post Tags:
Shambhala News Service