Saturday
Arts and Poetry
Midwinter Haiku Contest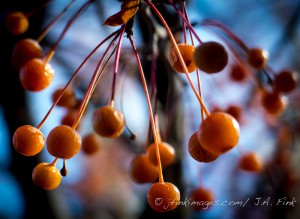 COLUMN: Poetry Space
Extending the Submission Date for the Midwinter Haiku Contest
and…Announcing Patricia Donegan as our special visiting Guest Judge
We're delighted to announce that noted Haiku expert, poet and longtime sangha member Patricia Donegan has agreed to act our special visiting Guest Judge for the first annual Winter Haiku Contest.
In light of this, we are extending the submission deadline for the contest until midnight Eastern Time, Friday January 16, 2015.
Moreover, we're pleased to announce that the contest winner will receive a signed copy of Patricia's marvelous book, Haiku Mind.
In the unlikely event that you've not encountered her work, Patricia Donegan is a poet, translator, and promoter of haiku as an awareness practice. She was a faculty member of East-West poetics at Naropa University under Allen Ginsberg and Chogyam Trungpa; a student of Japanese haiku master Seishi Yamaguchi; and a Fulbright scholar to Japan.
She is a meditation teacher, the poetry editor for Kyoto Journal, and a member of the Haiku Society of America. Her haiku works include Haiku Mind: 108 Poems to Cultivate Awareness and Open Your Heart, Chiyo-ni: Woman Haiku Master (co-translated with Yoshie Ishibashi), and Haiku: Asian Arts for Creative Kids. Her poetry collections include Without Warning, Bone Poems, and Hot Haiku.
Contest Details
The first Midwinter Haiku Contest invites you to speak to the heart of winter. Originally scheduled to end on the winter solstice, we're looking for work that touches this ancient point of transition. Whether you choose to use the 5-7-5 structure (not at all a requirement!) or to be more expansive in your haiku voice, we want to read your work.
Submit up to five haiku per entry by emailing them in the body of an email to [email protected]. Please mention "Haiku Contest" in the subject line.
Post Tags:
haiku
,
Haiku Contest
,
Poetry Space