Thursday
Arts and Poetry
Poetry Space- Shambhala Day Poetry Contest Special Edition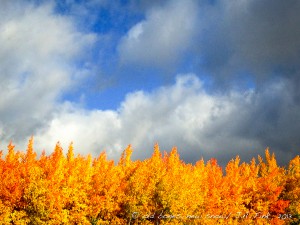 The theme of this year's Shambhala Day poetry contest was The Shambhala Lineage manifesting in the world today, and we received many entries from around the world, each a unique expression of the theme. But one entry touched us all deeply, so deeply that despite the fact that it arrived well after the submission deadline for the contest, the editors of Poetry Space want to share it.
This poem was written by a man who sits on death row. His lawyers have asked that we not use his legal name, nor refer to the crime that placed him there. His refuge name is Jampa Pawo/Kindness Warrior and he has been in solitary confinement for nearly twenty years.
Five years ago, Jampa Pawo became acquainted with dharma teachings, and once he made this discovery, it touched him as nothing else had. He has received practice instructions from Ani Pema Chodron and Thich Nhat Hanh. He received refuge and boddhisattva vows from Shambhala Acharya Richard John a year and half ago. He is new to the Shambhala teachings, but felt such an affinity to them that he also requested permission to take the Shambhala vow. Just last week Jampa Pawo was able to receive the Shambhala Vow from Alice Haspray, Shastri of Gampo Abbey
His poem comes to us by way of Norma Harris, a recently ordained Buddhist Chaplain in the Shambhala tradition and a Shambhala meditation instructor.
How does the lineage manifest in the world today? Through Norma, through Jampa Pawo, through each and every one of us…
Sunshine
The Great Eastern Sun
Radiates basic goodness
From my broken heart,
Uniting earth and heaven
In the Kingdom of Shambhala.
Jampa Pawo / Kindness Warrior
2.1.16
_____________________________________
Editor's note: to learn more about Jampa Pawo, see this related story from last November —  http://shambhalatimes.org/2015/11/12/finding-freedom-inside/
Post Tags:
Poetry Space