Wednesday
Opinion Pieces
Why save Marpa house? Why sell it?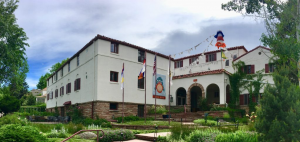 By Lainie Logan
To show support for saving Marpa House, add your comments below, pledge a conditional payment, or offer a friendly loan. Go online here to learn more https://www.futureofmarpahouse.com/who-we-are/
This is an opinion piece. I do not speak for the board of the non-profit Community of Marpa House 501(c)(3).
Why save Marpa House?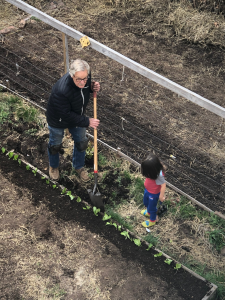 What is Marpa House? Marpa House is more than a residential dharma center. It is a community. Situated on the hill in Boulder, Colorado, Marpa House offers meals, a home, and community for low-income contemplative practitioners. It offers shrine rooms for meditation practice and events, and often hosts revered meditation masters.
Here's my take on the future community of Marpa House—much of this taken from the https://www.futureofmarpahouse.com/who-we-are/ website.
If we save the Marpa House community, this home will host a wide spectrum of contemplative practitioners. The anti-Sakyong, the pro-Sakyong, the Sakyong neutral, and the full spectrum will be welcome as they are today. According to the future of Marpa House website, the community mission is, "To stay true to the unique roots of Marpa House's origins while open to evolution and growth which is in alignment with these roots."…"The only prerequisite is a deep commitment to inner work, community living, meditation practice, and being able to respect others' points of view."…"Our non-profit will have no structural or financial ties to Shambhala USA."
So, why do I want to save Marpa House?
On Saturday, June 29th, about 70 practitioners gathered at Marpa House to brainstorm and offer help to support saving Marpa House.
Brian Pritchard facilitated that workshop with a neutral and patient hand. But I snagged him after the workshop and said, "What do you think of all this?"
He says, "Once you sell it, you can never get it back. You can say buy another space, but it won't have the magic of this space. And to those who say it's just a local effort, I say, just go up those stairs and open that room. Do not those people have a worldwide, international connection—Gyurme Dorje, Lama Pegyal, Lady Kunchok."
I agree with Brian.
Here are my memories of Marpa House.
I remember the teachers who stayed at Marpa House, Ponlop Rinpoche, Thrangu Rinpoche, Tsultrim Gyatso Rinpoche, and many more.
Older students taught us how to serve dinner to the Rinpoches. Other students cooked for the Rinpoches. Hosting these teachers felt like a blessing
Thrangu Rinpoche met my two and a half year old daughter when he stayed at Marpa House. He gave her the name Dechen Lamo, Goddess of Great Bliss.
In the visitor's suite at Marpa House, I remember Ponlop Rinpoche telling a small group that enlightenment is like driving from here to the Shambhala Center. You stop at the yellow lights.
I say, "What happens if you go through the yellow lights?"
He says, "You get there fast—if you get there at all."
I felt the magic of being there. I never forgot Ponlop Rinpoche's message. I remember the gold light of the room with a silk golden bedspread and gold silk on the walls.
I remember Khenpo Tsultrim Gyatso sitting at one end of the Vajrayana shrine room at Marpa House. He sits in silence, and in the silence I feel the power of his presence absorbing all the anxiety from the room. He takes in all our troubles. I feel the blessing and I see it on the faces around me.
Another time, about two months after the birth of my daughter, I attended a Ngondro Instructor Training at Marpa House. I felt anxious about my ability to qualify. I felt edgy and ill at ease. Yeshe Fuchs, one of the instructors, says to me, "It's an offering." That took the weight off my shoulders, and I never forgot her words.
Why sell Marpa House? Are we throwing out the baby with the bath water?
Is it prudent to sell your assets when your income takes a hit? When you lose your job, you don't sell your car or sell your home. You take stock. You make cuts. You negotiate repayment plans with creditors. You pay yourselves first. You take financial advice from people who got themselves out of debt.
As I understand it, selling Marpa House allows Shambhala International (Shambhala) to pay off a million-dollar loan and provides cash flow for a few years operating expenses.
What price Shambhala then? What happens when the cash flow for operating expenses runs out? How to proceed? Sell off more assets?
Why not make drastic cuts now? Cut expenses. Reduce non-revenue-producing projects.
What do I know? Not much perhaps. I don't know what options the Shambhala Interim Board (the IB) has. It seems to me that selling Marpa House will speed up the downfall of Shambhala. It's not just unwise. It's a major public relations hit and Shambhala can't afford to take a hit at this time. How many more examples of sexual assault—minimized or covered up by earlier Shambhala office-holders will come to light?
Why save Marpa House? The Board of the Community of Marpa House 501(c)(3) (the non-profit board) wants to do that. They want to pull something out of the wreckage that is Shambhala today. They are volunteers. They work night and day outside of their day jobs to raise pledged funds that are conditional on their purchase of Marpa House. They want to make a counter offer to the IB. The IB is under contract with a non-Buddhist buyer for a $5 million purchase price.
If we can show the IB that the national and global Shambhala and Dharma community cares about saving Marpa House, we can encourage them to accept a second offer from the Marpa House non-profit board—even if that offer does not match or exceed the existing offer. To show your support, comment below, make a conditional pledge, or offer a friendly loan.
The non-profit board wants to make a space for the sacred silence of meditation. I remember this silence from my 1982 dathun at Dao Shonu in Ireland. Many Dutch and German meditators joined me in meditating for 14 hours a day. (Mind you, I suspected the German meditators of not practicing functional talking when they huddled outside in the clear air of the Irish early mornings.)
Eirikur Baldursson, a Marpa House resident says, "I came here to practice meditation in the shrine rooms. Sometimes I get up really early. You can just get out of your room and you are in a sacred space. The lamas that live here are very important, Gyurme Dorje, Lama Pegyal, Lady Kunchok."
Rowena Lair, who now lives in New York City, lived at Marpa House from three to eleven years old. Rowena says, "My fondest memories of Marpa House were roaming the halls as a child looking for my next adventure. I remember the beautiful blooming poppies in the front garden and the smell of the juniper bushes at the entrance. I remember being greeted by monks and Rinpoches who came to stay. Their light glowed and blessed everyone living there. Every part of Marpa House is burned into my memory because it meant that much to me. It was my playground, my sanctuary, my home. Marpa House allowed me to live in an area with incredible schools despite my family's lower income. I had access to amazing teachers, resources, and friends because of Marpa House. Marpa House helped make me the person I am today.
We can make a difference. We can show that saving Marpa House is not a local issue but a global one. Show your support by commenting below, by emailing [email protected]. Pledge or make a friendly loan.
When we succeed in saving Marpa House, we can experience that silent sacred space again.
Late breaking update: Neighborhood making efforts to keep Marpa House in the neighborhood, with a $100,000 loan pledge from neighbor. New pledge totals: $230K donations and $1.8 Million in Loans.
Lainie Logan lives in Boulder, Colorado. Lainie is a Shambhala Training Director and longtime meditation instructor. She has a dog and a daughter, but don't ask which one she loves the most. Her website is http://www.liferookie.com/
Post Tags:
interim board
,
Marpa House
,
opinion piece
,
shambhala