Friday
Community Articles
The Process Team Launches a Community Engagement Initiative
Some Background:
What is the Process Team and who are its members?
The Process Team is a group of volunteers that was originally gathered by the Transition Task Force at the end of 2018.  Its members are a diverse group of people from the international sangha, from all dharmic streams held by the community, and from many backgrounds, including  people from North America, Europe, and New Zealand.
The Process Team is a Shambhala body independent from the Board, the Shambhala Global Services, and the Sakyong, and has its own mandate.

The Process Team's Mission Statement is – To facilitate a community-wide process that engages the Sangha through dialogue while honouring the fundamental nature of basic goodness and abiding in accord with the Dharma, thereby identifying a path forward for the community that nurtures healing and learning, and respects diversity, inclusion, and cultural differences. Click here to read more…
Year 1 – Winter 2018 – Spring 2020
Initially, a Steering Committee was appointed by the Transition Task Force to harness the energy of the volunteers and provide ways to integrate their work in various Working Groups:  Healing Learning & Protection, Path Teachings & Practice, Community Building, Governance, Finance & Legal, Governance Models.For better and for worse, the PT was given a blank slate with respect to self-organizing in order to ensure that it would be perceived as being at arm's length from the Interim Board and from any former hierarchy.  This gave rise to a very intense, internal experiment of searching for self-organizing means and tools.  Consequently, the Year-One PT's ability to reach out to the community was limited. Click here to read more…
Year 2 – Spring 2020 – Spring 2021
In May 2020, a new Coordinating Body was established to succeed the initial Steering Committee.  The idea for moving to a 'Coordinating Body' was to emphasise the need for  'platform' to better integrate and support the work of the Process Team, and to link emerging community initiatives with the Pillars of Shambhala, and with the Shambhala Board.
The Coordinating Body adheres to the Code of Conduct and its Principles.  The Coordinating Body aspires to be an example for practicing these Principles, to restore and sustain trust through principles of care, accountability, transparency and inclusivity.
The Coordinating Body is NOT a representational body for the Process Team.
The six members of the CB are: Catherine Éveillard, Janet Bronstein, Jim Fladmark, Kristine McCutcheon, Nora Wiser, Shel Sampa Fisher.  Like the rest of the Process Team, they are volunteers from all across the mandala who have committed to serve for a year to :
Design, recommend, and facilitate processes by which the community can heal from past harm, re-envision itself, and foster a safe, inclusive, and participatory culture and governance structure. Click here to read more…
Community Engagement Initiative
It is time to invite the community to engage in reflection and follow-up discussions
A Community Engagement Initiative (CEI) is the next step in fulfilling the Process Team's Mission and mandates.  This is an opportune time for this activity:  the Shambhala Board is newly expanded, has many reforms in progress, and is strongly motivated to receive and make use of input from the Shambhala community.  Analysis of the quantitative portions of the Process Team's Sense of Shambhala survey are complete and have been released to the community.  Further, the Code of Conduct policy has also been released to the community, and the Code of Conduct Support Group is looking forward to robust community discussions of the principles and practices contained in that report.  Finally, the Governance Models Subgroup has thoroughly explored the themes of Shambhala governance, and is working on how to engage the community in some deep contemplation on governance as it applies to Shambhala.
Community Engagement Vision
For Community Engagement activities to be a common tool within Shambhala to share information, to gather voices from the community, to enable participation in decision-making, and to host action-oriented conversations, it is important to connect each conversation to an action context. In this way it is not only an opportunity for group processing of difficult issues, but it also informs action and builds understanding within the Shambhala leadership structure and the community. 
The general experience is about listening deeply to diverse views, having an opportunity to reflect on one's experience and feel heard, and getting a sense of the open space we share, out of which our different and similar experiences arise. Building tolerance for listening to people who disagree with us seems to be an essential step in the growth of our community, to foster the broadening  of the cradle of loving kindness.  Beneath apparent divisions, we all have something to share. 
Community Engagement Aims 
The proposed CEI has four overlapping Aims
To

build an infrastructure

(a set of enduring communication channels and listening practices) for gathering thoughtful input from across the Shambhala community.  This infrastructure will support

healthy communication across the whole community and within all areas of Shambhala.  Having and using this infrastructure will help us to align our activities with our aspiration towards enlightened society.

 

Building upon a foundation of meditation practice, to

develop our capacity

to connect across differences, to deeply listen, to hold generative conversations and to create paths forward that acknowledge the diversity of experiences and aspirations of our community members.  

To

shift the culture

of Shambhala so that all community members feel seen, heard, and valued, and so that we learn

from each other and develop trust in our relationships as we journey together.




To

collect input

on specific topics from community members in a form that expands insights and feeds into positive actions taken by other community members and by leaders across the mandala.  
Up Next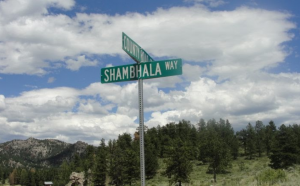 With these goals in mind, the Process Team's current focus is to provide structural and process components that can be easily adapted and reused throughout the whole community for Community Engagement activities.  An  August 30 pilot event went well, a good combination of heart and mind, and we will be applying the lessons we are learning towards future conversations.  Please stay tuned for invitations to community engagement conversations around multiple topics and conversations designed for specific components of our community.
Regarding broad themes for future activities for the Shambhala Process Team, we continue to look for opportunities to make the community's voice and concerns more visible to the leadership and to fellow community members.  This shift in established patterns in Shambhala is taking time, commitment, energy and open heartedness.  Your input is welcome.  We are also looking for renewing the membership of the Process team and will call for a new wave of volunteers pretty soon. If you are interested,you  can contact us via the Process Team e-mail <[email protected]>.
With a vision of Great Eastern Sun,
The Coordinating Body of the Process Team
Catherine Éveillard
Janet Bronstein
Jim Fladmark
Kristine McCutcheon
Nora Wiser
Shel Sampa Fisher
Post Tags:
community
,
community engagement initiative
,
Enlightened Society
,
governance
,
process team
,
shambhala