Thursday
Filed underArts and Poetry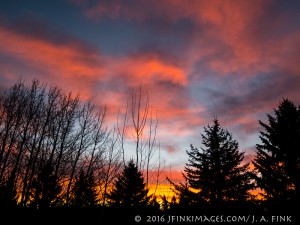 After a couple of special projects, we're delighted to return to publishing work that's been submitted by the readers of Poetry Space. This also means that we're back in the business of soliciting new work. If you submitted to Poetry Space over the winter, your submissions are going to the editors for consideration this week. Once that happens, our cupboards will be bare- fill 'em up!
Now, to the heart of the matter, two poems from a poet new to the Poetry Space platform, Yuan Changming from Vancouver…
Author Archive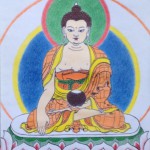 Poetry Space- Shambhala Day Poetry Contest Special Edition
– HIGHLIGHT
1 response - Posted 03.17.16
The theme of this year's Shambhala Day poetry contest was The Shambhala Lineage manifesting in the world today, and we received many entries from around the world, each a unique expression of the theme. But one entry touched us all deeply, so deeply that despite the ...
continue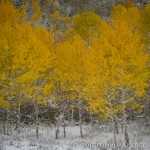 2016 Shambhala Day Poetry Contest
– HIGHLIGHT
4 responses - Posted 02.20.16
This is the third year that Poetry Space has had the privilege of coordinating the annual Shambhala Day Poetry Contest. Sadly, it's also the first time that we blew it, failing to get the winning entry to the Office of the Sakyong in time for inclusion ...
continue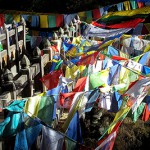 Burning Lake
no responses - Posted 12.09.12
burning lake Ourside altar and offerings at Burning Lake, Bumthang province, Bhutan. November 2012 each flag offers a prayer for all sentient beings, and behind that the hopes of the hangers for a better life, for better luck next time. here, they hang from every high place, dancing in the wind like fruit on the ...
continue
Website Development by Blue Mandala using Wordpress MU.
All content and source Copyright © 1994-2019. Shambhala International (Vajradhatu), Shambhala, Shambhala Meditation Center, Shambhala Training, Shambhala Center and Way of Shambhala are registered service marks of Shambhala USA