Sunday
Filed underArts and Poetry
Reflections from the Coordinator
by Jeff Fink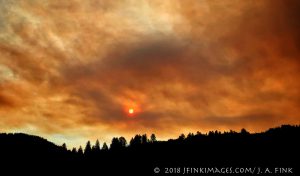 In 2013, I was approached by the then-editor of the Times, Sarah Lipton, about possibly organizing a poetry column for the Shambhala Times. This grew out of an Enlightened Society Assembly conversation, so how could I say no? With the help of three anonymous editors, we opened Poetry Space for readers' submissions, and published our first piece in October of that same year. The editors include both men and women, cross generations, and reside on two continents. They have been gentle, clear, and caring. Together, we have published, I believe, thirteen pieces over five years representing more than thirty authors, some new to publishing, most having published before, and some having been published extensively. In each case, we have been touched by the courage of our writers in exposing their hearts in this way, and have always tried to be respectful in communicating with all who submit. Our readers have shared their comments, most supportive, some less so. It's all good.
Now, it seems, at least for a time, that the "Space" is closing. Perhaps, if the Times survives the current upheavals, we might return. Or perhaps it's time for something different to emerge. In any case, I'd like to offer in closing two poems of my own – not because they are especially good, but because they emerged directly from our collective struggles during the recent Scorpion Seal Garchen at Shambhala Mountain Center.
May they be of benefit.
With humility, gratitude and love,
Jeff Fink
Coordinator, Poetry Space Continue…
Author Archive
Website Development by Blue Mandala using Wordpress MU.
All content and source Copyright © 1994-2019. Shambhala International (Vajradhatu), Shambhala, Shambhala Meditation Center, Shambhala Training, Shambhala Center and Way of Shambhala are registered service marks of Shambhala USA