Friday
Art Happens, Share it Here, Arts and Poetry
Poetry Space Spring 2021 (Part 1)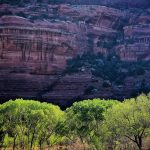 We're delighted to present the first Poetry Space of the Spring. Please enjoy, and, as always, feel free to send us your new work!
---
The Spaces Between
I love the spaces between things
The sky between branches,
The still between breaths,
The quiet between sleep and wake,
The crowded wine bar of thoughts
Emptying to leave a wide open mind.
These moments are tiny. Hidden.
Be still and wait. Just wait
For in the space lies calm and peace.
---
The Porch Swing
The oval, wicker swing dangles in the thin, grey verandah.
I perch within it, legs folded, fully enclosed.
A bird in an open cage.
In the early mornings I creep here,
Wishing to be as the ancients
Who could traverse the forest floor in silence.
But the goldfinches flee their feeder
And the flag-tailed rabbits glance at me with a single flat brown eye
Before they bounce into the woodland.
I don't mind.
If I perch for long enough
They will return, forgetting me.
And until they do,
I close my eyes and listen
To nothing more than the trees breathing with me.
— Olivia Hajioff is a Fulbright scholar and concert violinist. Her poetry appears in several literary journals including Ginosko, Better Than Starbucks and the Front Porch Review. She was the 2020 Grand Choice winner of the Laura Jackson Poetry Competition.
---
Ritual at Dusk
The Qi
The Chi
The Energy
movement parallel
with breath.
Slow cloud moving
in space, gently clinging
to face of the sun.
movement of hands
wipe out cloud at left,
Part curtains open at right.
Breath flows
through nose, & throat.
After the Qi
The Chi
The Energy
settles
Sip a bowl
of Egg Drop Soup.
–Jerrice J. Baptiste is an author of eight books and has been widely published including in The Yale Review, Shambhala Times, Penumbra Literary & Art Journal, and many others.
Post Tags:
art
,
Enlightened Society
,
poetry
,
Poetry Space