Wednesday
Community Articles
Touching the Earth Collective—December 2020 Newsletter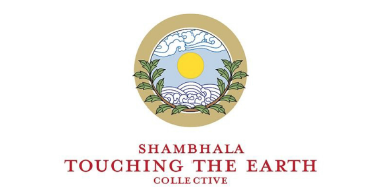 ---
Wild Rice Stuffing and Children's Day
By Irene Woodard

There are certain things that happen this time of year… A big family gathering with the wild rice stuffing that doesn't go in the bird. The New Yorker has a turkey cartoon. The Children's Day King and Queen dolls appear on my shrine. The seasons change, and that feels reliable… change.
A month ago in the United States, we were still in waiting mode, for an election and its results. Amongst friends, we wondered how we would be feeling come Thanksgiving, come the holiday season. But we knew one thing: we would pause, no matter the outcome, and celebrate Children's Day.

Some of us recently received a letter from Wendy Friedman of the Office of Culture and Decorum, regarding this year's Children's Day…  "Our major holidays in Shambhala are tied to these seasonal shifts to remind us of our undeniable link to the natural world as human beings living on this planet." In my thick manila folder labeled Children's Day, I found a 1988 letter from The Office of Health and Well-Being's Lamen Kyi Khyap, Mitchell Levy, providing details about what the day is, why we celebrate. Good information.
And this got me thinking…How did we know that we would be celebrating Children's Day this year, despite all the uncertainty? Here is the good news, because it has become part of the culture of Shambhala. We understand that, come what may, Children's Day is important. Whether we had a Republican or Democratic elected President in the US, whether there was a vaccine or not for Covid, whatever the cosmic weather pattern, whose pictures were on the shrine… we are a community with a culture.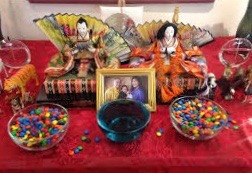 This is a blessing, as when a culture seeps into our lives, there is no need for any office to remind us or tell us what to do. Four definitions from Merriam Webster:
"The customary beliefs, social forms, and material traits of a racial, religious, or social group"
"The set of shared attitudes, values, goals and practices that characterizes an institution or organization"
"The set of values, conventions, or social practices associated with a particular field, activity or societal characteristic."And maybe the most relevant for this conversation…
"The integrated pattern of human knowledge, belief, and behavior that depends upon the capacity for learning and transmitting knowledge to succeeding generations."
For all the ups and downs we have been through over the years, there is an established culture that is as steadfast as the turning of the earth on its axis. In the letter from Mitchell Levy,
"Towards the end of the Vidyadhara's life, he expressed a wish for us to set aside specific days at the turn of each season to celebrate the wisdom and dignity of our domestic lives. The term Nyida is derived from nyima (sun) and dawa (moon). The combination of the two reflects the principle of harmony that arises from relating to our environment fully and properly."
The Shambhala Touching the Earth Collective steering committee decided earlier this year to emphasize the Nyida days. Our aspiration is to reflect the "principle of harmony that arises from relating to our environment fully and properly," both during these holidays and furthermore… every day of the year. We are eager to incorporate other methods and practices that showcase our care and concern for the earth and all its beings.
This we know to be true. The Children of Shambhala are guiding us in the right direction. The culture has a broad and generous hand. Just as this holiday is now built into our mandala, so too will there be other ways we can love, cooperate and proclaim: let's keep going, we are on the right track!
Please consider joining the Shambhala Touching the Earth Children's Day celebration at the Sunday Gathering, December 20th. You can click here to register.
KI KI SO SO!!!
---
— Elemental Expression —
Every month, we offer a space for one of the Collective's members or friends
to share their work, art, or passion…
Microplastic
By Christina Burress
From the youngest age, I learned to respect the ocean. I rode her waves, investigated her depths, and fell in love with her magnificence. I've never taken her for granted and now, many years later, I've learned the meaning of sacred reciprocity.
For the past few years, I've been picking up trash on the beach. At first, my eyes spotted the obvious pieces of water bottle caps, Styrofoam, ribbon, balloons, and straws. The more frequently I walked the beach, the better my eye became at detecting smaller bits of colored plastic that stood out from the sand and seaweed. I'd comb the swash zone for hours, getting lost in it, driven to make a dent in an epic problem. Eventually, instead of throwing everything away, I started to take it home. I used the pasta strainer to wash my haul, then I'd pour it all into a big bowl full of water. Plastic floats and everything else that is natural to the ocean sinks. Bit by bit, I'd remove each piece with tweezers and place it on a dishtowel, assorted by colors. It was tedious but gratifying work.
Unfortunately, there is no shortage of microplastics washing up. My collection kept growing and so I started to make designs from the found objects. Using the tweezers, I'd place each piece with care, creating a physical poem that allowed me to talk about the suffering I was witnessing on Earth. The work was cathartic and healing. Once a design was done, I'd photograph it, post it on Instagram, then destroy it like sweeping a sand mandala.
Some mornings, I'll wake up while it's still dark and head down for a walk. It's a ritual and a meditation where I'm between the sun rising in the east and the waves crashing in the west. The thing is, plastic never goes away, it just keeps breaking into smaller pieces that eventually become undetectable to our eye. So, I've learned to walk slowly, place each foot with intention, bend down now and again, like a prayer, to pluck the tiniest particles, as if it were a gem, ready to make another poem to honor the Ocean.
Christina Burress is Chair of the English Department at the Grauer School in Encinitas, an adjunct poetry teacher at U.C.S.D. Extension and Lesley University's School of Education.
To read about the inspiration for these pieces, go to:
https://www.instagram.com/christinamisenburress/
---
There's More To Climate Change Than Meets The Eye
By Richard Reoch, Host of "Humanity at a Crossroads"
The Shambhala Touching the Earth Collective's open conversations on Shambhala Online.
The Paris Climate Agreement is back in the news, with the prospect of the United States renewing its commitment to the global accord in January, and with the next world environmental summit, COPP26, coming up next year.

A lot of the inter-governmental focus will tend to be on politics, economics, science and technology. But, say the world's wisdom, there's more to climate change than meets the eye. Spiritual leaders and communities around the world are pointing to the importance of developing a much more deeply integrated model, based on the principles of profound interdependence and inseparability.
The Shambhala Touching the Earth Collective explored what such a model means over the course of two gatherings, attend by 83 participants from countries all over the world, featured on Shambhala Online in October and November.
The theme, Humanity at a Crossroads, was timely. The same week that the gatherings began, the United Nations warned in its latest report on the threat to global biodiversity that "humanity stands at a crossroads."

The first Touching the Earth Collective event was featured in a Shambhala Times article that highlighted presentations from seven members of the collective: Robert Cervelli, Fleet Maull, Mark Rasmuson, Cyndi Levine, Nealy Zimmerman, David Wimberley and Ruth Wallen.
The overall themes were drawn from the extraordinary resonance between statements made by Pope Francis in his Encyclical Laudato Si', published just months before the 196-nation conference that adopted the Paris Agreement on Climate Change in 2105, and The Shambhala Principle, released by Sakyong Mipham Rinpoche the previous year During the opening part of the conversation in October, Shambhalian film animator Cyndi Levine said, "This needs to be an inclusive, global conversation," pointing out that, among others, "there are people who have been living in harmony with their environment whose wisdom we can learn from."
Picking up on this theme, the November event opened with the words of Chief Raoni Metuktire of the Amazon rainforests. "Nature is essential for us to breathe," he said. "I hope people, not just in Brazil, will take my hand and join our forces to save nature, the forest and everything inside it, including the animals and the people."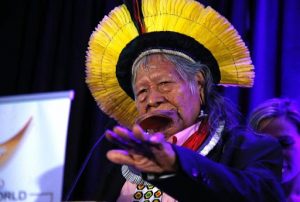 A forthcoming article on the November gathering will feature our Collective members Angela Pressburger, Alfonso Taboada, Ruth Wallen, Mi'kmaw Elder Albert Marshall (recorded extract from his previous teaching), Alan Ness, and Irene Woodard.
You can listen to the recordings here!
And you can read a more extensive version of this article by clicking here.
---
Upcoming Events
Earth Salons
Living with Eco-Anxiety with Melissa Moore
Sunday, December 13 at 12:00 pm (Atlantic)
To live with eco-anxiety is to live with this question all the time. The news on climate change and environmental devastation is so haunting, we end up asking ourselves, 'what can we really do to make a difference?' This short program will allow us to explore how we are working with our emotions around climate change and the environmental changes we are globally facing.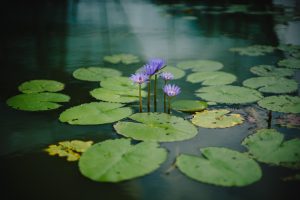 Sunday Gathering – An Exploration of Contemplative Ecology
with Shastri Donna Williams
In these turbulent times, we can turn to our senses to ground us and offer solace. As we know, we often get caught in concept – dissociating ourselves from our immediate environment. Our senses offer a portal to connection.
Saturday, December 13 at 3:00 pm (Atlantic)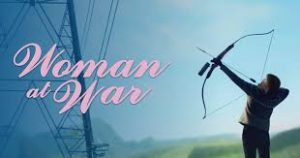 MOVIE OF THE MONTH AND ONLINE DISCUSSION
December 17 at 7 pm (Atlantic)
WOMAN AT WAR, 2018, Iceland/France/Ukraine,  101min.
Link to watch the movie:
https://www.sbs.com.au/ondemand/video/1697720899899/woman-at-war (Also on Amazon Prime in the US and Canada)
Zoom Link: https://us02web.zoom.us/j/89516097467?pwd=ZHZVbUtndEJVMU53dXdMVVYrdTFyZz09
Passcode: STECfilm
For more details, please click here!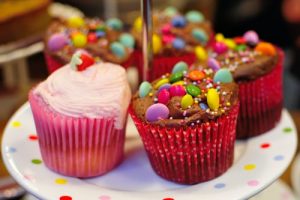 Sunday Gathering – A Children's Day Celebration
with the Shambhala Touching the Earth Collective and the Shambhala Office of Families and Children
Join us for a fun-filled celebration of Children's Day and the Winter Solstice as a way to connect with the cycles of the seasons and the importance of family and children. This is a family-friendly Sunday Gathering!
More details soon!
Click here to register to this free event!
---
To join the STEC google group and be added to our mailing list, please email: 
[email protected]

Any comments regarding this newsletter content can also be sent to: 
[email protected]
Post Tags:
art
,
climate change
,
climate justice
,
Creating Enlightened Society
,
shambhala
,
Shambhala Principle
,
Touching the Earth