Wednesday
Filed underCommunity Articles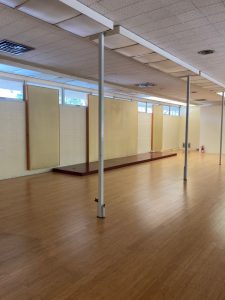 by Debra Dysart, Los Angeles Shambhala
One thing the global pandemic taught us was that plans change. What you may have thought you'd be doing in 2020 likely didn't happen. Last March, I remember being at a chorus rehearsal with 50 fellow singers preparing for a pair of concerts we were getting ready to perform in April when the very next day we got the word that future rehearsals were cancelled immediately. We learned singing in a group was one of the fastest ways to spread COVID-19 and was a dangerous activity. Likewise gathering in a shrine room, sitting side-by-side, doing the morning chants then putting our attention on our breath was no longer safe. Shambhala Los Angeles closed the doors of its three locations and moved its public meditation sessions online. Eventually, as it became clear the pandemic was not soon going away, we began offering classes and full weekend programs online, joining every other Shambhala Center in quickly getting up to speed on Zoom.
When we closed our doors last March here in Los Angeles, none of us envisioned it would be for the last time. One by one we have packed up and moved out of the three spaces we were leasing, each with their own unique characters created by local community members who lovingly cared for them over the years. Continue…
Author Archive
Website Development by Blue Mandala using Wordpress MU.
All content and source Copyright © 1994-2022. Shambhala International (Vajradhatu), Shambhala, Shambhala Meditation Center, Shambhala Training, Shambhala Center and Way of Shambhala are registered service marks of Shambhala USA
Privacy Policy