Friday
Filed under Arts and Poetry, Community Article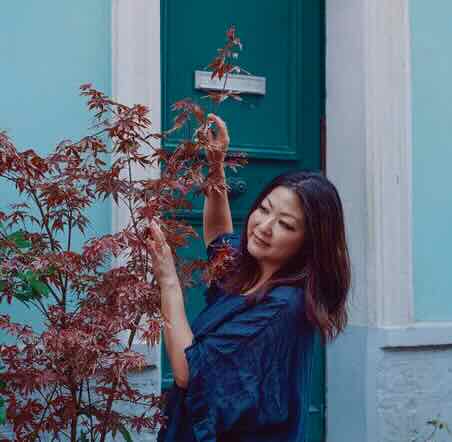 Mindful Homes
The Chinese calendar looks to the earth and her seasons to inform how our inner and outer spaces are interconnected. In January, we have the solar terms of Minor Cold on the 5th and Major Cold on the 23rd, as well as the Lunar New Year on January 22nd. Those of us in the northern hemisphere understand that this is the darkest and coldest time of the year.

In feng shui, this time of winter is connected to the yin energy of the water element. The yin qi (life force energy), has the qualities of the moon. Some other descriptive phrases that teach us about yin and water energies include the darkness, what is hidden and concealed, the undercurrent and subconscious, wisdom and philosophy, as well as our intuition and insight. In the winter, animals hibernate to conserve their qi. Farmers step back, plan, and review. It's not a time to be outside or active, but rather to rest and be still. We are also invited to utilize this time to reflect and receive. 

I also wanted to share a bit more about water element from my forthcoming book, Mindful Homes:

Water
Our planet is mostly water with bodies of land in it. We are all connected to each other by the great oceans. There is so much depth, mystery, and wisdom to uncover when we dive in below the surface of things.
• Meaning: wisdom, intuition, connections
• Color: blacks, charcoals, midnight blues
• Shape: wavy, formless, undulating
• Movement: fluid, downward
• Material: water, mirror, glass
• Object examples: a wall mirror, wavy meandering patterns, water fountains
Water creates wood, because when we offer water to the trees and plants, that is when they grow and flourish.
I'm so grateful for the opportunity to share a bit about my practice of feng shui as a mindfulness practice.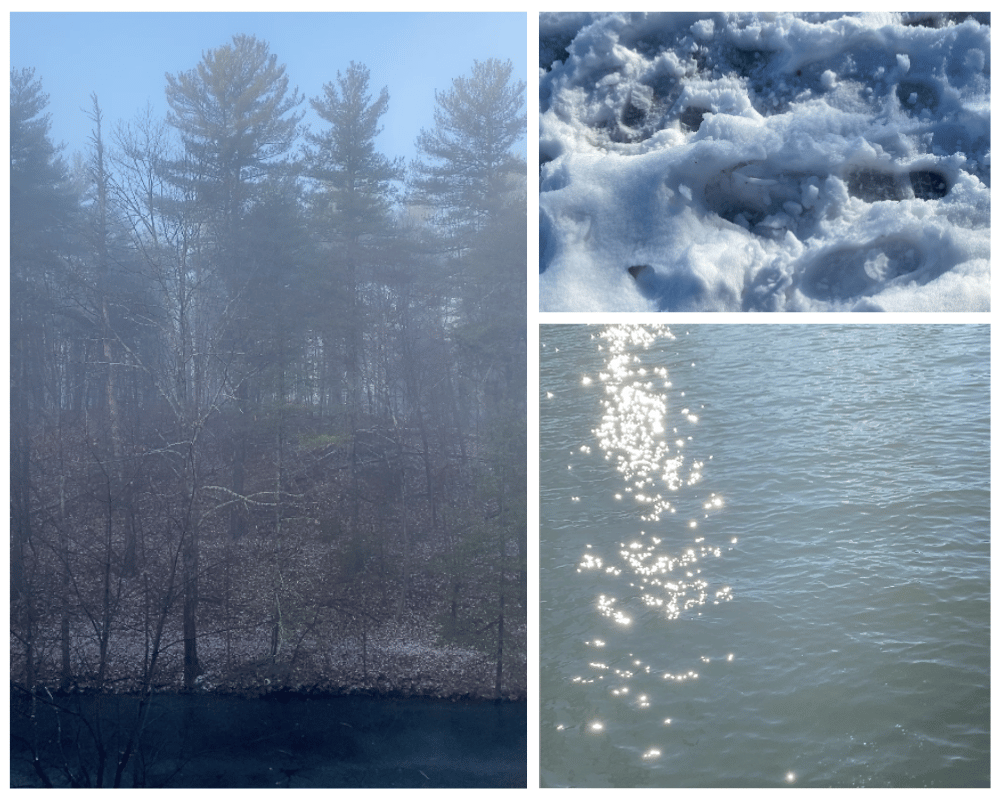 Anjie Cho is a creator of holistic spaces, specifically focused on designing interiors and teaching feng shui and meditation. She's guided thousands of people to harmonize their living spaces through the ancient practice of feng shui. Anjie is the feng shui expert at The Spruce, co-founder of the Mindful Design Feng Shui School, co-host of the Holistic Spaces podcast, and owner of Anjie Cho Architect. She's the author of two books Holistic Spaces and Mindful Homes.
Listen to the Holistic Spaces Podcast: https://www.holisticspaces.com/podcast
Study at Mindful Design Feng Shui School: mindfuldesignschool.com
Shop for curated feng shui items at the Holistic Spaces store: holisticspaces.com
Pre-order Mindful Homes, to be released April 11, 2023: https://amzn.to/3YqiSdQ
*****
This post is an excerpt from the Shambhala Touching the Earth Collective January 2023 Newsletter. To read the complete newsletter please click here.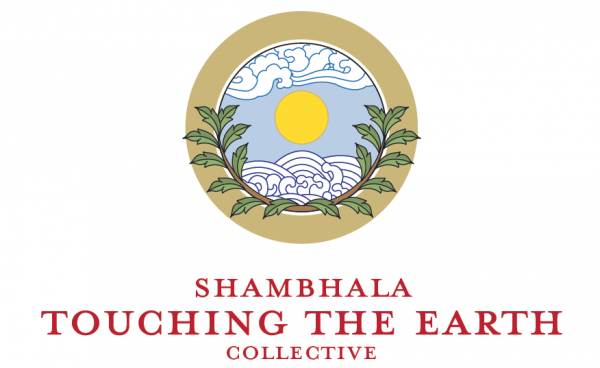 Entries filed under Arts and Poetry
I still reflect on some of the things the Vidyadhara said 30 years ago, about: the uplifting of education, the development of self-confidence and most of all the confidence he placed in us particularly the artists (who were always questioning themselves). It was in the years of the ...
continue
Posted April 3, 2009 by
At a Los Angeles Dharma Art seminar 1980 Trungpa Rinpoche presented teachings about the connection between art and meditation practice.  After the talk there was the question and answer period. One woman raised her hand and said that she was a computer programmer but that what ...
continue
Posted April 3, 2009 by
In this recording, taken from the Audio Archives of Naropa University, the Vidyadhara reads few of his poems, accompanied by David Rome.  Each poem is introduced by him. The reading includes poetry written in English, as well as his poetry written in Tibetan and translated into ...
continue
Posted April 3, 2009 by Jessica Sarapoff
Allen Ginsberg sings "Father Death Blues," a poem originally written at his father's death. Now more than twenty years after Chogyam Trungpa Rinpoche's passing into parinirvana, it can also be read as a vibrant, truthful, extremely touching and beautiful hommage to Trungpa Rinpoche. This video comes ...
continue
Posted April 2, 2009 by Jessica Sarapoff
Conversations With My Son By Mushim Ikeda Nash Mushim Ikeda Nash is a writer and Zen practitioner, community peace activist and member of the Buddhist Peace Fellowship, diversity facilitator for Bay Area Buddhist Groups and Naropa University, and mother of a teenage son. In the following essay ...
continue
Posted March 26, 2009 by
Llegué a Shambhala cerca de doce años atrás, cuando el Centro de Santiago era un departamento pequeño y un poco fantasma y había que "pedir hora" para recibir la instrucción de meditación. Llegué porque no podía dormir; apagaba la luz y mi cabeza no paraba de ...
continue
Posted March 19, 2009 by
I arrived in Shambhala 12 years ago when the Santiago Shambhala Center was a very small and ghostly apartment and when it was necessary to "ask for a date" in order to receive initial meditation instruction. I wanted the instruction to help me sleep better because ...
continue
Posted March 19, 2009 by
Buddhism has been intertwined with song from its beginnings. Some of the earliest female and male disciples of the Buddha wrote songs and poems about their experiences as new renunciants. As in the Homeric tradition, these songs and poems were sung or recited, memorized and passed ...
continue
Posted March 7, 2009 by Ravenna
In the fall of 2006 I found myself talking with Sakyong Mipham Rinpoche about his upcoming wedding in Orissa, India, at the seat of his father-in-law's lineage in India.  The Sakyong asked if I was going; at the time I didn't think that I would. I asked ...
continue
Posted February 22, 2009 by Marvin Ross
Sometime in the mid-1980's Khenpo Tsultrim Gyamtso Rinpoche was brought to the Kalapa Court in Boulder, Colorado for a brief informal meeting with Chogyam Trungpa Rinpoche. When Khenpo Rinpoche left, Trungpa Rinpoche remarked to his kusung, "A scholar and a yogi!" The Kusung asked, "Is that ...
continue
Posted February 21, 2009 by
By Irini Rockwell The Five Wisdoms Institute was founded in 2002 after the publication of my book The Five Wisdom Energies, a Buddhist Way of Understanding Personalities, Emotions and Relationships.
continue
Posted February 15, 2009 by Irini Rockwell
"A work of art is created because there is basic sacredness, independent of the artist's particular religious faith or trust.  Sacredness from that point of view is the discovery of goodness, which is independent of personal, social, or physical restrictions."   Chogyam Trungpa Rinpoche
continue
Posted February 14, 2009 by
By/de Nathalie-Pascale Alexandra Boisseau I am told that the magpies like to steal and accumulate shiny and precious objects. This evening in one nest, I found a mirror, And unbearable sadness. Sadness, what are you? As I struggle to console you, to fix you, to understand you, to control you, You ask ...
continue
Posted February 1, 2009 by nataliepascal-boisseau

RSS feed for the Arts and Poetry category
View all posts from authors in Arts and Poetry: jillian_johnson natasha_west
Website Development by Blue Mandala using Wordpress MU.
All content and source Copyright © 1994-2023. Shambhala International (Vajradhatu), Shambhala, Shambhala Meditation Center, Shambhala Training, Shambhala Center and Way of Shambhala are registered service marks of Shambhala USA
Privacy Policy