Sunday
Filed under Featured Columns, Art Happens, Share it Here, Arts and Poetry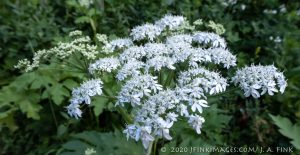 In this edition of Poetry Space, we bring you a poem of harm and healing. Generally, we let the poems stand on their own; but in this instance, the author shared a short note on the background of this poem, which we've elected to include below.
May it be of benefit.
May all beings be well.
May all who have suffered harm be healed.
–Jeff Fink, Coordinator of Poetry Space Continue…
Entries filed under Arts and Poetry
Buddhism has been intertwined with song from its beginnings. Some of the earliest female and male disciples of the Buddha wrote songs and poems about their experiences as new renunciants. As in the Homeric tradition, these songs and poems were sung or recited, memorized and passed ...
continue
Posted March 7, 2009 by Ravenna
In the fall of 2006 I found myself talking with Sakyong Mipham Rinpoche about his upcoming wedding in Orissa, India, at the seat of his father-in-law's lineage in India.  The Sakyong asked if I was going; at the time I didn't think that I would. I asked ...
continue
Posted February 22, 2009 by Marvin Ross
Sometime in the mid-1980's Khenpo Tsultrim Gyamtso Rinpoche was brought to the Kalapa Court in Boulder, Colorado for a brief informal meeting with Chogyam Trungpa Rinpoche. When Khenpo Rinpoche left, Trungpa Rinpoche remarked to his kusung, "A scholar and a yogi!" The Kusung asked, "Is that ...
continue
Posted February 21, 2009 by
By Irini Rockwell The Five Wisdoms Institute was founded in 2002 after the publication of my book The Five Wisdom Energies, a Buddhist Way of Understanding Personalities, Emotions and Relationships.
continue
Posted February 15, 2009 by Irini Rockwell
"A work of art is created because there is basic sacredness, independent of the artist's particular religious faith or trust.  Sacredness from that point of view is the discovery of goodness, which is independent of personal, social, or physical restrictions."   Chogyam Trungpa Rinpoche
continue
Posted February 14, 2009 by
By/de Nathalie-Pascale Alexandra Boisseau I am told that the magpies like to steal and accumulate shiny and precious objects. This evening in one nest, I found a mirror, And unbearable sadness. Sadness, what are you? As I struggle to console you, to fix you, to understand you, to control you, You ask ...
continue
Posted February 1, 2009 by nataliepascal-boisseau

RSS feed for the Arts and Poetry category
View all posts from authors in Arts and Poetry: Jeffrey_Fink
Website Development by Blue Mandala using Wordpress MU.
All content and source Copyright © 1994-2020. Shambhala International (Vajradhatu), Shambhala, Shambhala Meditation Center, Shambhala Training, Shambhala Center and Way of Shambhala are registered service marks of Shambhala USA
Privacy Policy