Monday
Filed under Featured Columns, Art Happens, Share it Here, Arts and Poetry
Have you heard of our Art Happens column? Start here to learn more about Art Happens and how to share your art with the Shambhala Times community. Also see the "Art Happens" box at the bottom of the Shambhala Times front page to see more art shared by fellow community members.
Today's featured Art Happens contains the artwork of Yeachin Tsai, drawn from auspiciousink.com
Entries filed under Arts and Poetry
Sometime in the mid-1980's Khenpo Tsultrim Gyamtso Rinpoche was brought to the Kalapa Court in Boulder, Colorado for a brief informal meeting with Chogyam Trungpa Rinpoche. When Khenpo Rinpoche left, Trungpa Rinpoche remarked to his kusung, "A scholar and a yogi!" The Kusung asked, "Is that ...
continue
Posted February 21, 2009 by
By Irini Rockwell The Five Wisdoms Institute was founded in 2002 after the publication of my book The Five Wisdom Energies, a Buddhist Way of Understanding Personalities, Emotions and Relationships.
continue
Posted February 15, 2009 by Irini Rockwell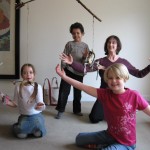 "A work of art is created because there is basic sacredness, independent of the artist's particular religious faith or trust.  Sacredness from that point of view is the discovery of goodness, which is independent of personal, social, or physical restrictions."   Chogyam Trungpa Rinpoche
continue
Posted February 14, 2009 by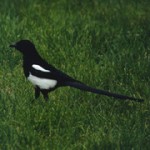 By/de Nathalie-Pascale Alexandra Boisseau I am told that the magpies like to steal and accumulate shiny and precious objects. This evening in one nest, I found a mirror, And unbearable sadness. Sadness, what are you? As I struggle to console you, to fix you, to understand you, to control you, You ask ...
continue
Posted February 1, 2009 by nataliepascal-boisseau

RSS feed for the Arts and Poetry category
View all posts from authors in Arts and Poetry: Jennifer_Holder alexvangils Jeffrey_Fink Alexandra_Kalinine davidbrown Philip_Karl Ellen_Pearlman Dan_Glenn cghenderson
Sites with content in this category: https://shambhalatimes.org/ https://shambhalatimes.org/ kalapacouncil.shambhalatimes.org https://shambhalatimes.org/ https://shambhalatimes.org/ boston.shambhalatimes.org https://shambhalatimes.org/
Website Development by Blue Mandala using Wordpress MU.
All content and source Copyright © 1994-2019. Shambhala International (Vajradhatu), Shambhala, Shambhala Meditation Center, Shambhala Training, Shambhala Center and Way of Shambhala are registered service marks of Shambhala USA