Friday
Community Articles
Celebrating Midsummer's Day In The Time of Pandemic
By Faradee Rudy
This week's Shambhala Sunday Gathering is on June 21, which in the Northern Hemisphere is the summer solstice and the longest day of the year. Midsummer's Day is one of Shambhala's four annual holidays, (along with Shambhala Day, Harvest of Peace, and Children's Day), and in the midst of social distancing, we are finding new ways to celebrate this special day as a community.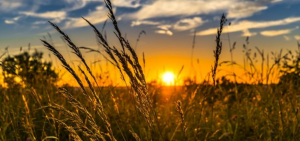 The Shambhala Sunday Gatherings Team and the Touching the Earth Collective would like to invite the global Shambhala community to celebrate Midsummer's Day on Sunday, June 21 at 3pm Eastern. This event is family-friendly. You can click here to register for this free event.
You'll learn more about the work of the Touching the Earth Collective, and people are invited to bring poetry, song, or artwork which can be offered to the community through the magic of your Zoom window. (But no more than 1 minute please!) You are also invited to show us your celebratory baking – cakes, pies, cupcakes, tarts, and croissants are all invited to the party! And as midsummer energy is connected with revelling in the outdoors, you could consider bringing something from nature, such as flowers, or other outside elements, into your home as a part of celebrating the summer solstice. You could also consider preparing a nice plate for yourself and enjoying a Midsummer's picnic with us on Zoom.
This Midsummer's Day Sunday Gathering will feature guest presenter Irene Woodard, who will be representing the Touching the Earth Collective. The Touching the Earth Collective is a group of Shambhala warriors who invite individual and collective action for the rebalancing, protection and celebration of a healthy, living world.
As this week's Shambhala Sunday Gathering is on Midsummer's Day, we felt we couldn't miss this opportunity to celebrate this special Shambhala holiday with the global community and connect in a more intentional way with the cycles of the seasons. Midsummer's Day is one of four Nyida days in Shambhala, which mark the changing of the seasons. Nyima means "sun" and Dawa means "moon", so Nyida Days are a time to check into the seasonal changes around us, as marked by the cycles of the sun and moon, the solstice and equinox.
Sunday Gatherings are weekly online events offered to the global Shambhala community by Shambhala Global Services and Shambhala Online. Each week a guest presenter leads community practice, presents on a project or initiative that is meaningful to them or offers a short dhamra teaching, and leads a question and answer period and group discussion. 
Join the MIdsummer's Day Celebration!

Sunday, June 21

North America: 12:00pm PST, 1:00pm MST,  2:00pm CST, 3:00pm EST/CLT,  4:00pm Atlantic

International: 8:00pm GMT, 9:00pm CET/SAST, 5:00pm +1 AEST, 7:00pm +1 NZST
********
Learn more about the Touching the Earth Collective here.
Find out more about all upcoming Sunday Gathering events here. 
Read more about the tradition of Midsummer's Day in Shambhala here. 
---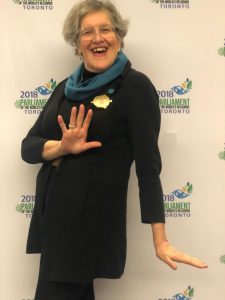 About this week's Sunday Gathering presenter: Irene is a co-founder and active leader of The Shambhala Touching the Earth Collective. She is a Senior Teacher and meditation instructor in the Shambhala Buddhist tradition. She was Director of Practice and Education, 2013-2018, at Sky Lake Shambhala Meditation and Retreat Center, a contemplative center for meditation, arts, and community located in the Hudson Valley. Currently, on the Governing Board of Sky Lake.  She is a lifetime Kasung and Kado student. As a member of the NY Shambhala Center, Irene was Resident Director of Shambhala Training, Board Member and  Warrior of the New York Shambhala Center.
Critical in her development as an activist, is her work with GreenFaith, one of the world's oldest interfaith environmental organizations. She is a GreenFaith Fellow and is the Vice-Chair on GreenFaith's Board of Directors. GreenFaith's first Buddhist Fellow in 2011. Her work with GreenFaith has included representing  GreenFaith at Standing Rock, convergences in Rome, New Orleans, COP23, and COP25 and recently marched with Jane Fonda in Washington D.C. Fire Drill Friday.
She has enjoyed a livelihood as owner of True Blooms, a floral business using seasonal, fresh, and local flowers and plants. Adoring mother of adult children, Charles and Catherine, she is a better than average baker, a simple poet, a friend who is learning to listen more carefully, and committed to the care and protection of the Earth. She has no plans to ever write a book…except a scrapbook for her grandchildren.
---
About the Author: Faradee Rudy is originally from Canada, and now lives in the United Kingdom. She is the Development Director for Shambhala and has held high-level leadership positions in not-for-profit organizations over the past 20 years. This includes the position of Executive Director for the Center for Living Peace in Irvine, California, which hosted a speakers series including such high-profile figures as His Holiness the XIV Dalai Lama, Sir Richard Branson, and Academy Award Winner Charlize Theron. She was also the Development Director for Shambhala Mountain Center and coordinated numerous retreats and programs during her time there, including the visit of His Holiness the XIV Dalai Lama in 2006. Faradee lived at Shambhala Mountain Center from 2004-2008. Faradee has been a meditation practitioner since 2000, a teacher in Shambhala since 2010, and has taught at numerous retreats and meditation centers and other organizations in both North America and Europe. In a "past life", Faradee was an Interior Designer and delights in creating beautiful environments.
Post Tags:
culture and decorum
,
Enlightened Society
,
environment
,
Midsummer Day
,
shambhala
,
Touching the Earth