Wednesday
Filed under Arts and Poetry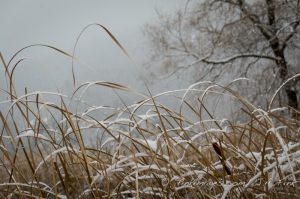 It's full on winter everywhere in the Northern Hemisphere now, cold and snow and snow and snow. We had a number of interesting new submissions, and we're very pleased to publish the following two poems, both from poets who are new to Poetry Space.
Huge Reminder- we're now accepting submissions for the 2017 Shambhala Day Poetry Contest. Click here for more information as well as how to submit: 2017 Shambhala Day Poetry Contest
Now, on to the new work…
Yours in the Great Eastern Sun,
Jeff Fink
Entries filed under Arts and Poetry
a few poems by Boston Shambhala's Center Coordinator Sarah Lipton; photos by Calvin Hennig wailing mermaids it's one of those nights, of dread and circumstance the poetic sadness of too many layers and only the ocean's breeze for company i try to listen to what the trees tell me their song like ...
continue
Posted February 17, 2009 by Sarah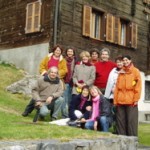 By Irini Rockwell The Five Wisdoms Institute was founded in 2002 after the publication of my book The Five Wisdom Energies, a Buddhist Way of Understanding Personalities, Emotions and Relationships.
continue
Posted February 15, 2009 by Irini Rockwell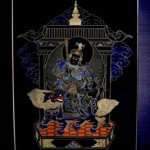 In 1976 I was very fortunate to begin my study of traditional Tibetan thangka painting with the Rongae family at Naropa University.  
continue
Posted February 14, 2009 by David_Brown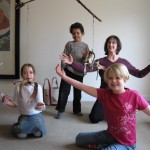 "A work of art is created because there is basic sacredness, independent of the artist's particular religious faith or trust.  Sacredness from that point of view is the discovery of goodness, which is independent of personal, social, or physical restrictions."   Chogyam Trungpa Rinpoche
continue
Posted February 14, 2009 by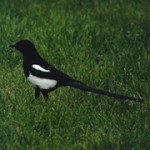 By/de Nathalie-Pascale Alexandra Boisseau I am told that the magpies like to steal and accumulate shiny and precious objects. This evening in one nest, I found a mirror, And unbearable sadness. Sadness, what are you? As I struggle to console you, to fix you, to understand you, to control you, You ask ...
continue
Posted February 1, 2009 by nataliepascal-boisseau
RSS feed for the Arts and Poetry category
View all posts from authors in Arts and Poetry: Jeffrey_Fink cghenderson Pat_Pendleton Johanna_Rubin Abbey_Pleviak Lenore_Montalbano
Sites with content in this category: shambhalatimes.org shambhalatimes.org shambhalatimes.org shambhalatimes.org shambhalatimes.org
Website Development by Blue Mandala using Wordpress MU.
All content and source Copyright © 1994-2017. Shambhala International (Vajradhatu), Shambhala, Shambhala Meditation Center, Shambhala Training, Shambhala Center and Way of Shambhala are registered service marks of Shambhala USA