Tuesday
Filed under Community Articles
By "Jackie Writing Jackie"
The idea of loving one's romantic partner and celebrating their individuality can be an important component of a Shambhala life, and connected to what Yale Professor Dr. Nicholas Christakis calls the 'social suite'. These two considerations work well together, since caring for your partner also involves being empathetic to their needs and recognizing them as separate, vital, energetic individuals that have individual hobbies and passions. If you are married, you and your spouse may celebrate each anniversary as a symbol of your commitment and love. When doing so, you may give each other gifts or go out to dinner to celebrate. These are ideal moments in which to recall the importance that empathy, connection, and kindness have in your Shambhala life. Continue…
Entries filed under Community Articles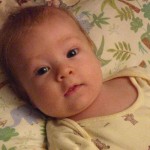 I conceived my son when I was deep into my ngondro practice. Although my aspiration to receive Rigden abhisheka in the coming months was derailed, I felt that I had received the ultimate blessing.  The ngondro for this abhisheka began after the transmission – through the ...
continue
Posted February 20, 2009 by Rebekka_Henriksen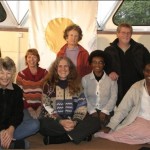 In 2004, I returned to my hometown in South Africa after 30 years away. I found a sparse and scattered dharma scene. In Cape Town, the only Tibetan Buddhist center was that of Rob Nairn, Akong Rinpoche's senior South African student. A few months after I arrived, ...
continue
Posted February 20, 2009 by Jennifer_Woodhull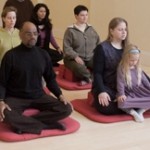 Two years ago the Berkeley Shambhala Center (BSC) opened the doors of Streetspace, a store-front, multi-purpose space located in downtown Berkeley, California. BSC has occupied the same second-floor space in a dzong-like building for over thirty years, while remaining virtually invisible to pedestrians and traffic. By ...
continue
Posted February 18, 2009 by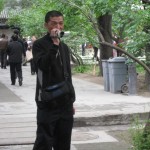 For the past four years I have resided part time in mainland China, living in the concrete and tin roof barracks of the artist's villages that ring the northeast section of Beijing, by the Fifth Ring Road near the airport. Personal voice and uncensored expression are ...
continue
Posted February 15, 2009 by Ellen Pearlman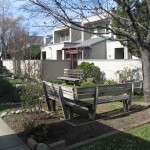 Written by Joel and Sarah Mandel Sarah and I are long-term Shambhala Buddhist practitioners.  As we approach retirement age, we've been thinking about how, where and with whom we would like to spend the rest of our lives. I'll bet many of us are considering the same ...
continue
Posted February 1, 2009 by Joel Mandel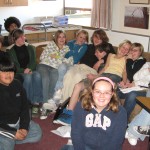 Students are practicing meditation in the unlikeliest of places: a small public school in rural southeastern Utah, USA. Encouraged by a once-a-week meditation group, students have learned to relax, pay attention to their breath and decrease negative emotions. How it Began In 2005, my supervisor at the ...
continue
Posted January 31, 2009 by tom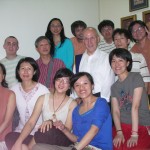 Written for the Dot The Taipei Shambhala Meditation Group happily hosted Shambhala President Richard Reoch for three days during his October 2008 tour of Asia. This followed Acharya Arawana Hayashi's earlier February 2008 visit to Taipei which featured an inspiring program: "Shambhala and the Great Eastern Sun ...
continue
Posted January 31, 2009 by Yeachin Tsai

RSS feed for the Community Articles category
View all posts from authors in Community Articles: alexvangils John_Smith Travis_May Shambhala_Portland_1 AnnicaCrouse fredvanwelsem Kathryn_Rile Jennifer_Holder Claire_Crevey Sueschubel Thacher richxyz Luz_Rodriguez Ashley_Dinges Chris_Morel
Website Development by Blue Mandala using Wordpress MU.
All content and source Copyright © 1994-2020. Shambhala International (Vajradhatu), Shambhala, Shambhala Meditation Center, Shambhala Training, Shambhala Center and Way of Shambhala are registered service marks of Shambhala USA